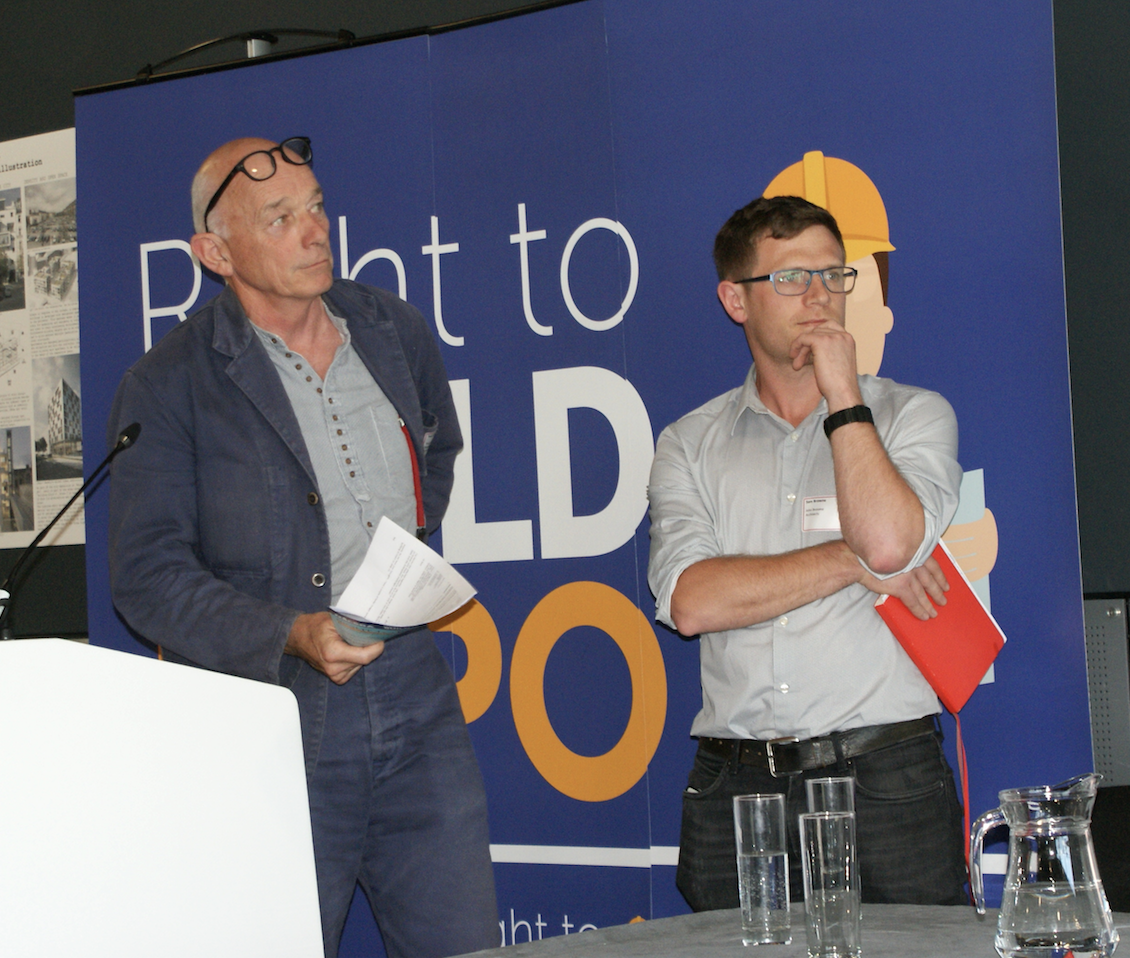 The Right to Build Task Force has announced four more Expos for Autumn, offering valuable advice for community-led housing groups as well as a range of professionals on Custom and Self-build opportunities.
Primarily focused on professionals operating in the industry, the Right to Build Expos are a key learning opportunity for community-led groups, too. Registered community-led groups, such as cohousing or Community Land Trusts, are also able to take advantage of the Expos for free - part of the Task Force's commitment to support a diverse range of people wanting to have a say in the design of their own home.

The Expos provide an opportunity to find out about the local picture for owner-commissioned housing and often providing example of best practice for community-led housing.
Anyone working in community-led housing, whether it be as part of a cohousing or Community Land Trust group or in a housing or planning team will find a wealth of information at the Expos. The learnings shared on the day can help you support your cohousing or Community Land Trust group get to the next stage of your project, helping you advice costly or timely mistakes.
The London Right to Build Expo, held earlier in the year, shared many examples of how community-led housing can feed into owner-commissioned homes in a high-density setting, offering scope for affordable custom built homes. This included examples from RUSS (shown, presented by board member Ted Stevens and Architect Sam Brown), PEACH, Igloo Regeneration and more. You can find out more about the London Expo, here.
RUSS is building homes for the community in Lewisham in the heart of London, with a learning hub to share its skills with other community groups.
Igloo is working on Leatherlane - a London regeneration project to create community homes on a garage site, freeing up larger family homes on the estate for families in need as the downsizers move to the new homes.
PEACH is a group of local people who are transforming their estate regeneration, taking back the power in the planning process.
The Right to Build Task Force works with a range of companies and bodies to help them deliver more Self and Custom Build housing. It has a commitment to work with more community-led groups, to help grow the sector and provide greater diversity in our housing supply models. It does this by providing tailored support on a time-based basis, similar to a consultancy.
Community-led groups are able to work with the Task Force at a reduced day rate of £250 per day for the first 5 days and £500 per day thereafter.
You can read about it's work with London Older Lesbian Cohousing, here.
The upcoming Expos are:
Fareham, Hampshire: 6 Sept 2018
Cambridgeshire: 4 Oct 2018
Warrington, Cheshire: 1 Nov 2018
Leeds, Yorkshire, 29 Nov 2018
You can find out more about the Fareham Right to Build Expo or book here via Eventbrite - tickets for Community Groups are Free!
Community groups may also be interested in joining the Right to Build Discovery Visit, which will look at examples of Custom Build in the Netherlands, and what it can deliver. More deatils are available here.