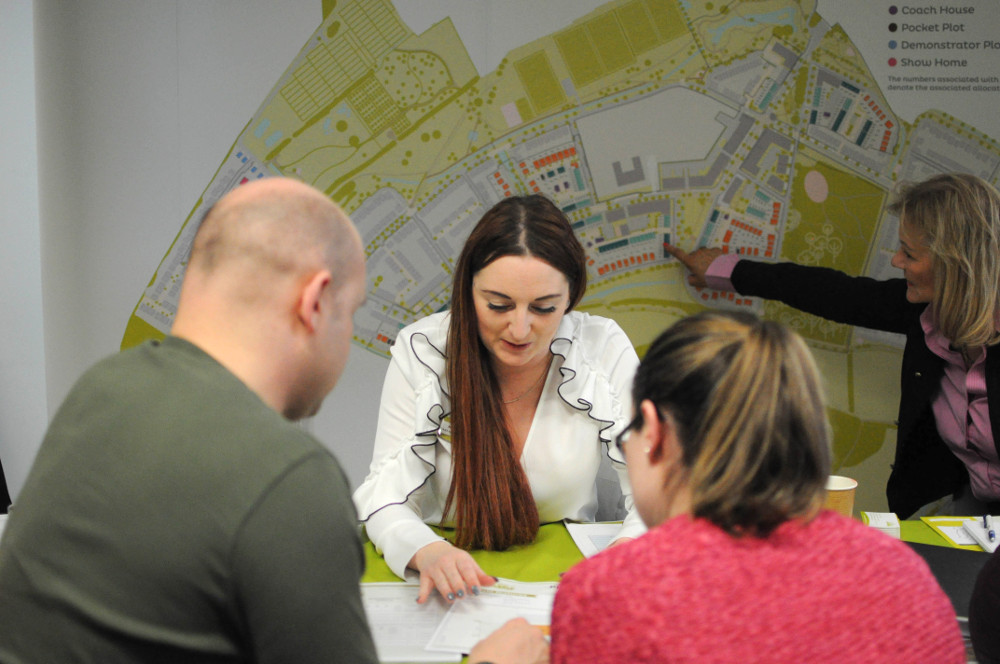 Cherwell District Council has announced it is piloting an innovative £2.5 million scheme offering self-builders the opportunity to apply for a mortgage through their local authority with just a five per cent deposit.
The council has allocated up to £2.5 million in development finance to assist self-builders with the construction of a new home. It is expected that this trial product could pave the way for the council to support Graven Hill Village Development Company with a source of financial support, if the experience of the pilot is positive.
People with a local connection to the district have until 11 May 2018 to apply for an accessible mortgage, with a total of five mortgages being granted to enable them to build their own home at Graven Hill, Bicester – the the UK's largest self and custom build site. A local connection could be people who live or work in the area or have relatives in the locality.
Kelly Watson, assistant director for finance and procurement at Cherwell Council, said: "Having purchased Graven Hill and established the Graven Hill Village Development Company to deliver this pioneering project, launching this accessible mortgage scheme seemed like the next natural progression. At Cherwell we pride ourselves on exploring new and innovative solutions to help people realise their dream home and are willing to take proactive steps such as this to achieve that.
"We are working with a panel of lenders to indemnify up to 20 per cent of each mortgage which means borrowers only need a five per cent deposit. This opportunity will make the dream of a self-build home a reality for many people who have previously found the initial upfront costs to be too challenging."
Paul Ellis, CEO of Ecology Building Society said: "This is an innovative and exciting initiative, which will enable more local people to get involved in designing and building their own home. We're experts in providing mortgages for self-build projects and our dedicated team will consider unusual, traditional and modern materials and methods of construction. Our mortgage pricing rewards borrowers whose projects result in more sustainable and energy efficient properties, for the duration of their mortgage term."
Richard Norrington, chief executive of Ipswich Building Society said: "Any initiative which increases access to the housing market is good news. With the increasingly popularity of self-build we are delighted to be supporting aspiring self-builders onto the property market with a modest deposit. With many years of experience in self-build lending we apply manual underwriting to all cases, which means applications are assessed by expert staff and we can better accommodate unusual situations or 'out of the norm' occupations, such as the self-employed, gig economy and older borrowers."
Sarah Wilde, mortgage policy adviser at the Building Societies Association said: "The BSA is supportive of any initiative to increase housing supply; Cherwell District Council's scheme at the Graven Hill development is a great example of what local authorities can do to help ease the housing crisis.
"Similarly, commitment to lend on this development by the Ipswich and Ecology building societies will help more first-time buyers make that all-important first step onto the property ladder. With 28 building societies currently lending to people building their own homes, compared to a handful of other lenders, they are the clear choice to many and leaders in this space. We look forward to watching this scheme develop and to hopefully seeing it rolled out across further geographies by other local authorities."
Anyone interested in being considered for an accessible mortgage at Graven Hill has until 11 May to apply at www.cherwell.gov.uk/selfbuildmortgage or for more information email This email address is being protected from spambots. You need JavaScript enabled to view it.