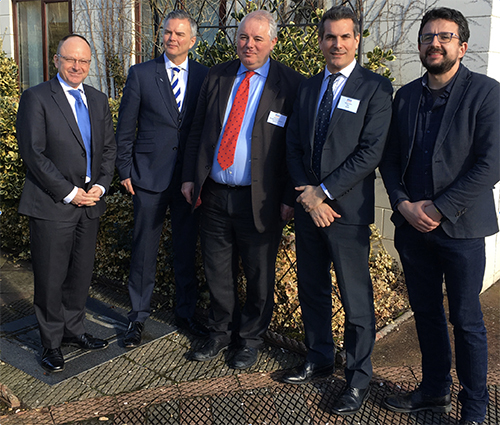 The Right to Build Task Force has announced that a new tool for evidencing demand for Custom and Self Build is being piloted, with Teignbridge District Council taking the lead.Teignbridge will be trialling the new tool with its GESP (Greater Exeter Strategic Plan) Partners of East Devon, Exeter, Mid Devon and Devon County Council.
Currently, the only way councils have of tracking demand for Custom and Self Build plots is through the Right to Build registers, which every council must have under their duties as set out in the Right to Build legislation. They then have three years, from people signing up, to supply sufficient permissioned plots for these people to create their own home locally, either with Custom Build, Self Build or cohousing.
This doesn't mean the council has to create plots, but it does have to grant planning permission on enough plots, brought on from a range of sources, to give those on the register the option to build.
But the registers' three year time period is a fairly short-term snapshot for councils in terms of their planning acitivities. So the new tool aims to create a longer timeframe of evidence that will enable local authorities to effectively measure demand on a longer timescale and plan confidently for Custom and Self Build housing.
This will benefit the public, as it will help bring on more plots for building, in areas where the demand exists to ensure they get built on.
The Task Force exists to support councils and a range of stakeholders to help make Self Build and Custom Build happen. And in addition, Teignbridge District Council is working with the Right to Build Task Force to identify more opportunities to create serviced building plots to meet the needs of people on its Right to Build register, such as the recently announced Howton Road Custom Build site.
This latest round of work cements its position as one of the most forward-thinking local authorities delivering homes in the sector.
Cllr Jeremy Christophers (pictured), Teignbridge District Council Leader and Deputy Task Force Ambassador said: "As a Deputy Task Force Ambassador, my role is to help people understand and embrace the benefits of Custom and Self Build. This means Teignbridge is perfectly placed to be able to pilot the Demand Assessment Tool as a way to help more people live in homes they have built themselves.
"I'm delighted to be involved. The tool is great news for Teignbridge and will help us plan more effectively for Custom and Self Build demand over a longer time period.
The announcement was made at the recent Right to Build Expo: Unlocking the Potential of Custom & Self Build Housing held in Exeter on March 8, which shared best practice and news about the local and national picture of the Right to Build.
Photo: (L-R) Mario Wolf, Task Force Director; Jeremy Christophers, Teignbridge DC Council Leader; Richard Bacon MP; Michael Holmes, NaCSBA Chair; Jon Sawyer, Task Force Chair