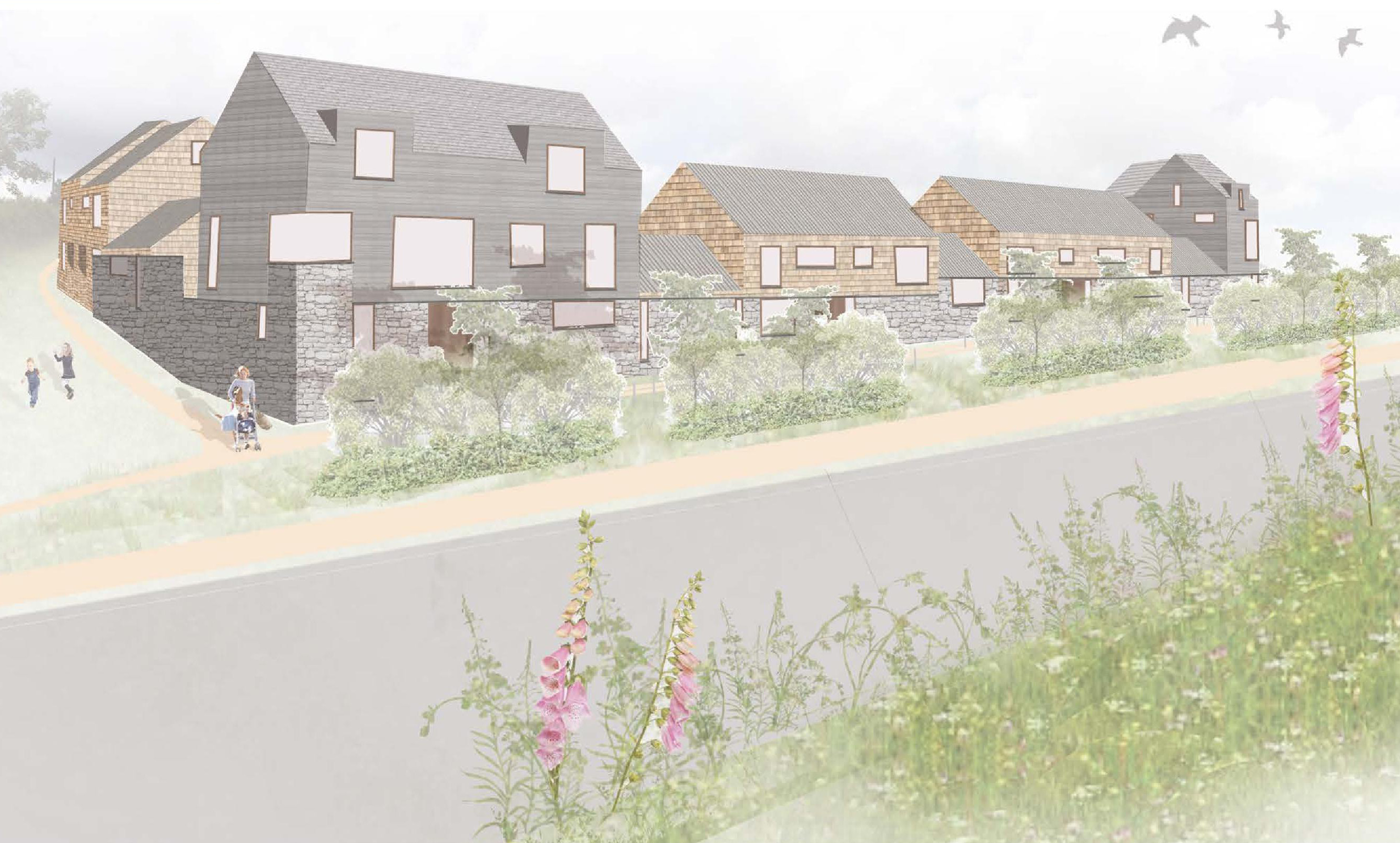 20 new plots for custom build homes are being brought to market in 2018 as part of a development allocation in Newton Abbot by Teignbridge District Council (DC) in an innovative new scheme.
Teignbridge DC doesn't have its own land to bring forward sites for custom and self-build, but was the first council to develop a percentage rule, requiring all larger developments to allocate 5% of their plots for custom and self-build.
This site is the result of development land generated through the realignment of a new road linking the A382 Bovey Tracey Road and the A383 Ashburton Road. The land was purchased with a loan from Homes England (previously the Homes and Communities Agency), and the adjusted route led to a significant saving in engineering works that also created a wedge-shaped piece of land for housing.
The planning committee has now approved this site as a dedicated custom build development, meaning that 20 households will now be able to have a say in the creation of their new home.
Plots are expected to be released to market later in the year, and offered to those on the council's Right to Build Register in the first instance.
As it stands the outline consent is linked to an adopted design code. What this means for purchasers it that, in all likelihood, they will be working with a custom build developer, who will be responsible for building out the homes.
The design code sets out parameters for what the buildings can look like, which outlines the range of choices buyers have for customising their homes to suit their lifestyle and needs. Realistically, this will probably be internal choices affecting floor layouts, finishing and fixtures, but the code is structured to allow options for external cladding and rainscreens, too. Being custom build, it gives people the chance to design their own home, without the hassles traditionally associated with self-build - finding land, getting planning permission and putting the services in.
"Once on the market, people will be able to buy the plot and a build package from the developer, who they then work with on the final design of their home. The developer will then build out their house accordingly, and either hand it over to the owner as a finished home, or for self-finish to enable the owners to achieve further savings," says Charles Acland, Self Build Project Officer at Teignbridge District Council. "However, the council have yet to secure a developer, so the proposed model may change in how it's delivered."
Councillor Jeremy Christophers, Leader of Teignbridge District Council said, "Teignbridge District Council is transforming people's lives. This is an important milestone which will deliver new housing opportunities."
"Granting planning permission on this site has paved the way for a scheme where families will be able to design the homes they want to live in. We expect the development to shine a light on how others can successfully deliver custom and self-build schemes across Teignbridge and beyond."