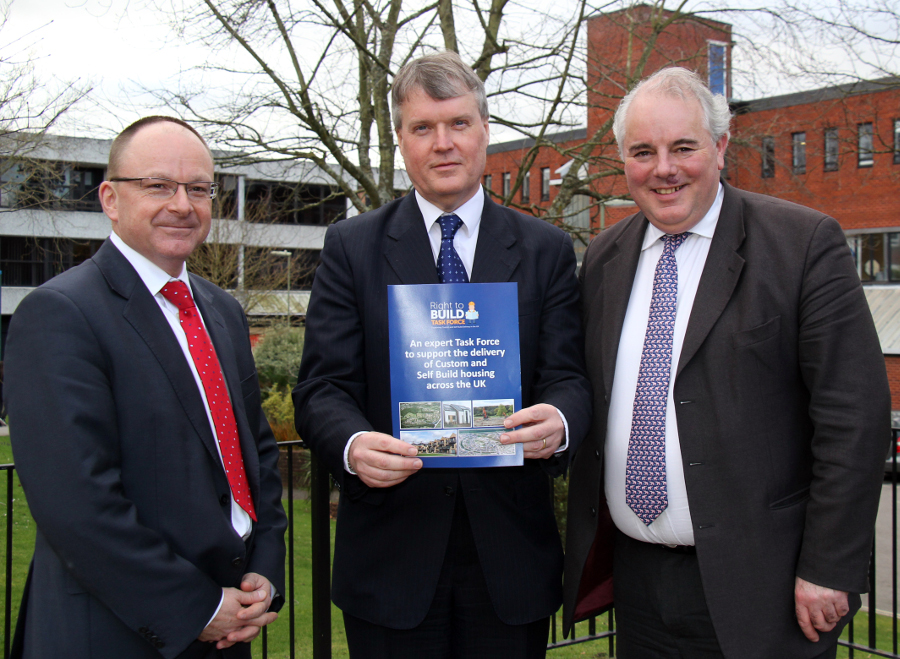 For anyone wanting to build their own home in/or near Hampshire, the dream came that bit closer with the announcement that the Right To Build Task Force and Fareham Borough Council are working to consider opportunities for custom and self-build plots at Welborne Garden Village.
The new village near Fareham will have an estimated 6,000 homes, built over 20-25 years, with a mix of types and tenures, providing housing for 13,000 people.
At the start of February, Richard Bacon MP, Ambassador of the Task Force, and Mario Wolf, Right to Build Task Force Director, met council Leader Cllr Seán Woodward and a range of council officers to discuss the potential for Welborne Garden Village to include a sizable number of custom and self-build housing plots.
While it's early days for plots, the advice from the Task Force will inform the planning application for the future development of the Welborne site by the promoters, Buckland Development Limited.
Self Build Portal users may not know about the Right To Build Task Force, but it works with local authorities and a range of other companies and bodies to help make custom and self-build plots come to market.
And since its launch last year, it's had around 150 enquiries for support, which is great news for seeing more plots come to market. So far it's had great success with the Garden Communities, with plots being discussed at Aylesbury Garden Village, Tresham Garden Village and now Welborne.
Hopefully, this could set a precedent seeing Garden Communities being a natural area of development for promoting custom and self-build sites, as a way of diversifying the housing supply market.
"Developments such as Welborne Garden Village offer huge scope for bringing forward a range of well-designed housing options and are, therefore, a logical choice to help meet local demand for people who want to build their own homes," said Bacon MP, Task Force Ambassador and Chair of the APPG on Self-build, Custom and Community Housebuilding and Placemaking.
Cllr Woodward, Leader of Fareham Borough Council, said: "We are working with the Task Force to deliver more affordable housing and offer home ownership options which will suit a variety of modern needs. This includes offering space at Welborne Garden Village where people can design and build their own homes."
If you're thinking of building your own home, but aren't at the right stage yet, do sign up to your local Right to Build registers at the Right To Build Portal. By signing up you're supporting your council as it makes plans for including plots in the future – as they have three years to permission sufficient plots to meet the demand on their own register.
And if you're trying to get your own community or small-scale serviced-plots site off the ground, make sure the planning office you're working with is aware of the Right To Build Task Force and the support it can offer. They can find out more at the free-to-access Right to Build Toolkit.
---
The RTB Task Force also takes place in regular expos to share its knowledge and experiences with industry and local government. The next such event will be the Right to Build Expo: unlocking the potential of custom and self-build (South West) on Thursday 8 March at Westpoint Exeter, Clyst St Mary, Exeter, EX5 1DJ with tickets available at Eventbrite. Details about further Expos will be released soon.