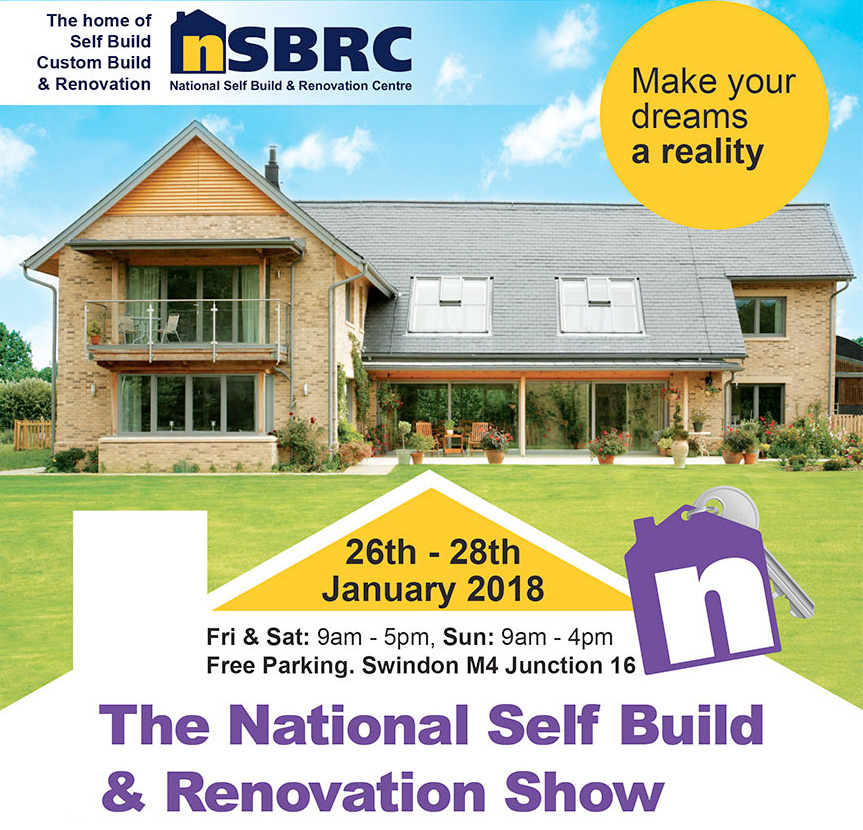 As well as bringing you the latest news and advice for your dream home project, Self Build Portal shares the key shows and events with you, so that you can plan your diary around what's of interest to you for your project. To help you with this we've negotiated a host of ticket offers exclusively for Self Build Portal users!
Whether you're thinking about self-building a home or renovating, we've listed the shows that will help you put your dreams into action.
Don't forget that custom build, where serviced plots are available on larger or stand-alone developments, could be the solution to self-build aspirations. This could be in its purest form, where you choose from a range of pre-selected developers to build your home, or more of an enabled route, where you buy a serviced plot and choose your own contractor/manufacturer to build your house.
And we're seeing more and more cohousing and community-led projects gaining ground, with over 220 community land trusts now set up across the UK. These projects bring together groups of people who want to build their own developments to reflect their needs or shared values, creating the homes and neighbourhood they want to live in. There's such a lot of options to choose from!
Get your project started…
2018's show circuit kicks off this weekend with the National Self Build and Renovation Show in Swindon (26-28 January), an immensely practical show at the award-winning National Self Build & Renovation Centre – book in advance and entry is free!
Find out about all shows at the events page, with details of how to get the ticket offers we've arranged for Self Build Portal users.
Two free tickets:
Build It Live, the shows brought to you by the self-build Build It magazine has two upcoming shows, Build It Live South East (3-4 February) and North West (17-18 February).
In March Selfbuild & Design brings you Selfbuild & Design East (3-4 March) in Peterborough, while those in central England won't want to miss out the Homebuilding & Renovating Show at the NEC (22-25 March).
Grand Designs Live comes to London's ExCel Centre in May (5-13) bringing you the best from the nation's most aspirational self-build show, with something for everyone.
These shows offer the chance to stock up on advice, the latest news and build techniques and a chance to chat with many people working in the sector, not to mention panel of experts from the magazines and their contributors.
The first point of action for anyone wanting to have a hand in creating their dream home though has to be to sign up to the Right To Build registers. The Right To Build Portal is free to access, and will link you directly with all the registers being operated by your nearby local authorities. So click on www.righttobuildportal.org and sign up.
So why don't you make 2018 the year you stop dreaming, and start planning!
Check out the events page for details of the offers, and for a full list of other events taking place across the country.