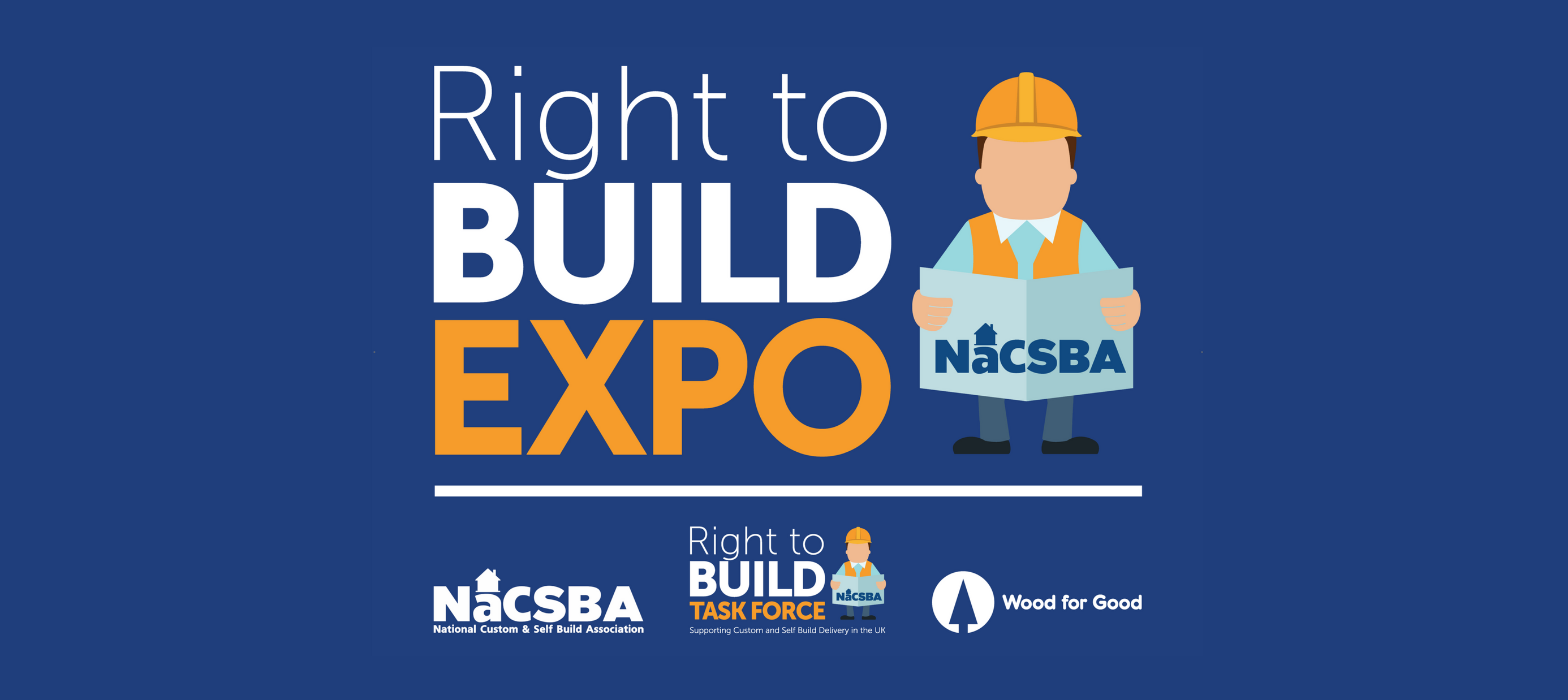 Anyone involved in cohousing or interested in finding out more about custom or self-building in the South West will not want to miss the Right To Build Expo: Unlocking the Potential of Custom and Self-build.
The third regional expo so far, the day will be packed with useful advice and information for navigating, promoting and creating custom build and self-build homes in the region.
It will unpack the Right To Build Legislation, together with the local picture of the Right To Build registers, sharing progress in the region towards provisioning enough serviced plots to meet this demand.
NaCSBA recently revealed that, as of October 2017, there are now 33,000 people registered to get involved with creating their own home, so the demand is considerable.
The event is of particular interest to community groups looking to bring on housing, such as cohousing or community land trusts, as it provides valuable insight into local activity, and provides the opportunity to find get advice about your project.
The day features a range of inspirational speakers, shares case studies and experiences from elsewhere in the country, as well international projects, with particular focus on opportunities for garden communities. In addition, there's a range of masterclasses on offer that drill down into specific areas.
Confirmed speakers so far include:
Cllr Jeremy Christophers, Leader of Teignbridge District Council
Richard Bacon MP, Right to Build Task Force Ambassador and Chair of APPG for Self-build Custom and Community Housebuilding and Placemaking
Michael Holmes, Chair, National Custom and Self Build Association (NaCSBA)
Mario Wolf, Director, Right-to-Build Task Force
Masterclasses.
• Right-to-Build Registers and assessing demand
• Mortgage and finance availability
• How to implement Right-to-Build
• How to facilitate building plots
• How to incorporate custom and self-build housing into a Neighbourhood Plan
The Right To Build legislation
Since 2016, local authorities in England have a legal responsibility to prepare and publicise 'Right-to-Build' demand registers for local people who want to commission their own home. They have to grant planning permission for sufficient 'shovel-ready' building plots to meet this demand within three years.
The Right To Build Expo: Unlocking the potential of custom and self-build takes place at Westpoint Centre, Exeter on the 8 March 2018, and tickets are available from Eventbrite and cost £25, or are free for local authorities, Wood for Good supporters and NaCSBA members (but not Self Build Portal users).
The Expo is produced by NaCSBA Right To Build Taskforce, NaCSBA and Wood for Good, in partnership.
You can find out more about the work of the Task Force at the Right To Build Toolkit. The Right To Build Task Force is a NaCSBA initiative, and is an industry body working with businesses and local authorities to support them as they bring forward custom build and self-build. Its focus is on supporting schemes at scale and with an emphasis on affordability, so it's improving the situation for those of you wanting to build or have input into your own home.
Wood for Good is the timber industry's campaign to promote the use of wood in design and construction.
The South West Expo is supported by gold sponsor SelfBuild & Design and Bronze sponsors BuildStore and Potton.