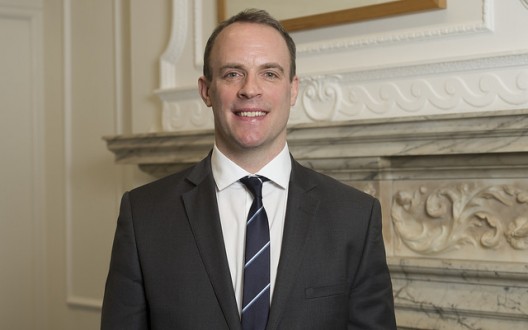 Theresa May has appointed Dominic Raab as Housing Minister, and elevated housing to be a larger part of Sajid Javid's role, who is now the Secretary of State for Housing, Communities and Local Government. As part of the announcements, the Department for Communities and Local Government (DCLG) will be renamed the Ministry of Housing, Communities and Local Government (MHCLG).
Raab replaces Alok Sharma, who was in post for just seven months and will now take up a role in the Department for Work and Pensions.
The elevation of housing and the appointment of a new minister is a reflection of Theresa May's "personal mission" to tackle the housing crisis, as outlined in the White Paper and Autumn Budget last year.
However, Raab is the third Housing Minister in 18 months, and the sixteenth in 20 years, a short-termism that the industry finds frustrating to make progress with.
NaCSBA will continue to lobby Government about the benefits of self-build and custom build homes, highlighting the challenges and opportunities is represents.
Michael Holmes, Chair of NaCSBA commented, "NaCSBA has made exceptional progress with Gavin Barwell and Alok Sharma as Housing Ministers, and we look forward to working with Dominic Raab and welcome him to his new role.
"Theresa May's focus on housing creates a very positive environment for NaCSBA to continue to work to grow the custom and self-build homes sector. We hope that Raab takes up the baton for improving housing choice and diversity in supply by continuing to support our vibrant sector.
"With over 33,000 now signed up to the Right To Build registers NaCSBA and the establishment of the Right To Build Task Force, NaCSBA has a real opportunity to improve the way we do housing for so many people in England, work that we hope will get be repeated in Wales, Northern Ireland and Scotland, too. And Raab is in a unique position to enable and support this transformation."
Sajid Javid said: "Building the homes our country needs is an absolute priority for this government and so I'm delighted the Prime Minister has asked me to serve in this role. The name change for the department reflects this government's renewed focus to deliver more homes and build strong communities across England."
Photo: Number 10, https://creativecommons.org/licenses/by-nc-nd/2.0/