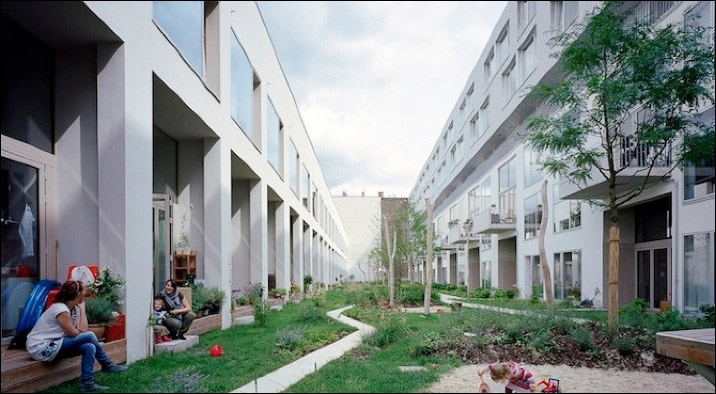 Richard Bacon MP and Right To Build Task Force ambassador recently put forward the idea of using the Right To Build to create housing for teachers, or other key-workers. The concept is that areas with issues of recruitment or retention, such as rural communities, could use the Right To Build as way of creating customised homes as a sweetner to attract workers.
In an interview with the Times Educational Supplement, the MP, who was responsible for the private member's bill that ushered in the Self-build and Custom Housebuilding Act 2015, discusses his vision for key-worker homes.
The legislation allows for "associations of individuals" to sign up to the Right To Build for serviced or permissioned plots, and Bacon argues that groups of interested people could get together and commission housing for key workers.
For teachers this could be head teachers, governors or academy trustees who would sign up as a group and ask their local authority to support them to bring on the homes. But it's a cohousing model that could work for nurses, rural workers or other key-workers.
Interested buyers could tailor their homes, which could be for rent or purchase, but wouldn't actually be building the homes themselves. But they would need to commit to the area, in the same way as you would if you were choosing to move somewhere new but could afford to buy on the market.
While teachers are notoriously short on time, this is an innovative approach to attracting staff, especially in rural or expensive areas where key-workers can't hope to compete on the open market. For local authorities that own land this could be a solution to bringing on affordable homes that also support employment.
While innovative, the idea is not completely without precedent. In Berlin, it's quite common for an architect or other interested party to put together a group of people and then work with the council to create apartments that suit the owner's lives.(Main image shows cohousing scheme in Berlin)
And the Home Building Fund offers a route to short-term housing development finance to bring on innovative and interesting housing models, which could be a route to finance until the homes are built and transferred to mortgages.
This approach could offer a solution for towns and cities with people on their Right To Build registers who want to build their own home, but land is not easily available for houses.
NaCSBA chair Michael Holmes said, "In order to make the scheme work, local authorities would probably need to offer some form or discount or incentive to make the offer appealing and affordable".
"This could be through partnering with a financial company for attractive mortgage offers, or through subsidised land, which could be an option for councils with their own land to build upon," he added.
"But rules may need to be put in place to ensure the system is not abused," says Holmes. "This might be a commitment to work in the local area for a set period of time."
What's clear though is that this could only work in areas where local authorities were promoting and backing their Right To Build registers, and were open to new ways of doing things.
You can find out about the Right To Build registers local to you at NaCSBA's Right To Build Portal.