Homes England will have new land buying powers, which together with its planning expertise, it will use to create more building land in high demand areas where people want to live.
This is good news for self-build and custom build homes as its brief includes a commitment to a small- and medium-enterprise builders, many of home operate in the sector. It will also support smaller sites for development, as well as focus on bringing forward Brownfield land for development.
Around 310 local authorities now have Brownfield registers in place, with more expected to follow, and these have highlighted 16,000 sites with development opportunities, claims the agency, with a total area of over 26,000 hectares of land.
While many of these sites are for developments in the 1,000s, it should supply many opportunities for a range of development opportunities across custom and self-build, meaning more projects will be available for those wanting to build or design their own home.
The agency will support innovative routes to housing and Modern Methods of Construction, and already backs the SME sector, as over £750 million of the £1 billion short-term funding for development available in the Home Building Fund has already been committed to SME and custom build projects.
Self- and custom build already embraces Modern Methods of Construction, which includes homes built offsite, such as timber frame homes, panel systems and a range of non-traditional building models.
Housing Secretary Sajid Javid said: "This government is determined to build the homes our country needs and help more people get on the housing ladder. Homes England will be at the heart of leading this effort.
"The new agency will be key in replicating this approach right across the country and will help us build a Britain fit for the future."
The new Homes England Agency will focus on bringing on more developable land for housing, great news for custom and self-build and small- to medium-size developers and builders.
Government is aware that the homes this sector produces do things differently from the mainstream, something that it's happy to encourage.
Sir Ed Lister, Chairman of Homes England, added: "We will take the lead in delivering better quality homes and great places that set the bar high for others. We will also stimulate demand for Modern Methods of Construction and ultimately disrupt the housing market."
The new agency is further confirmation of Government's commitment to its Housing White Paper and Autumn Budget pledges, which will increase house building to 300,000 homes a year by the mid-2020s.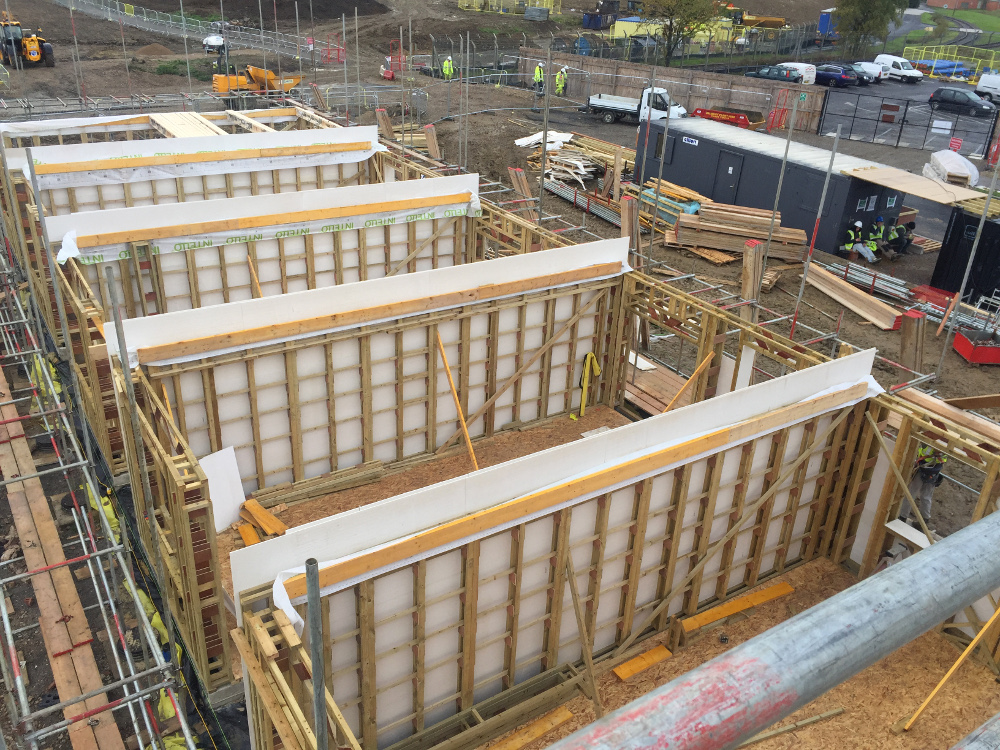 Modern methods of construction being used to create terraced homes at Graven Hill.