NSBRC scoops trio of awards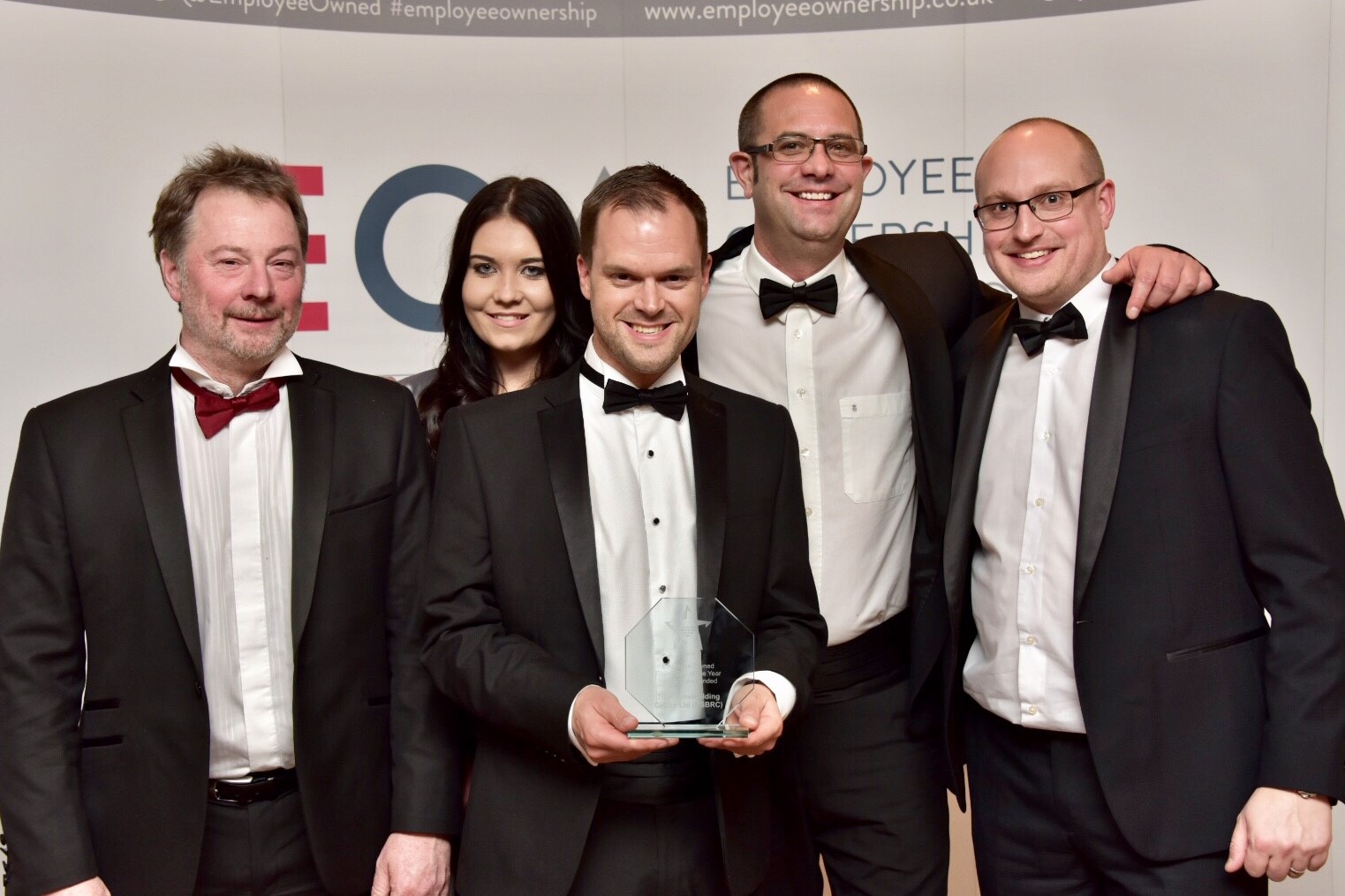 The National Self Build & Renovation Centre (NSBRC) in Swindon finished the year on a high after being Highly Commended in the in the 'Rising Star of the Year' category at the UK Employee Ownership Awards 2017, following on from it winning Newsquest's 'Wiltshire Small Business of the Year' and Build It Magazines 'Outstanding Contribution to Self-Build' in 2017.
The NSBRC is unique as the UK's only permanent self build visitor centre, and the visitor centre was recognised for its performance as an employee-owned business, with its staff working hard to deliver impressive year on year growth.
The centre is a key destination for anyone interested in custom or self-building as it explains many areas in detail, with scale models dealing with the different stages of building.
Throughout the year the centre hosts a range of shows and education seminars for would-be builders, together with 240 manufacturers and suppliers in a Trade Village, free advice on building, land finding and financial planning, as well as a life-size show Potton showhouse.
Whether planning or actually pressing on with a build, a visit can save costly mistakes and provide valuable insight into the process.
NSBRC Managing Director, Harvey Fremlin, says: "The Employee Ownership award goes to show that ensuring all the team has a genuine stake in the business makes all the difference. We've been celebrating the NSBRC's tenth anniversary year in 2017 and to end the year with three special awards is beyond our hopes for the business.
"It's been a fantastic year all round really, the NSBRC's busiest since 2008. I believe the team's passion and dedication to providing a wonderful experience for all our visitors shines through".
The NSBRC is hosting The National Self-build and Renovation Show on 26-28 January, with a host of educational seminars, demonstrations and one-to-one opportunities. Tickets are free if booked in advance at the NSBRC website, or £12 on the door.