Bath Street project nears completion
Work on the pioneering Bath Street Collective Custom Build reaches final stage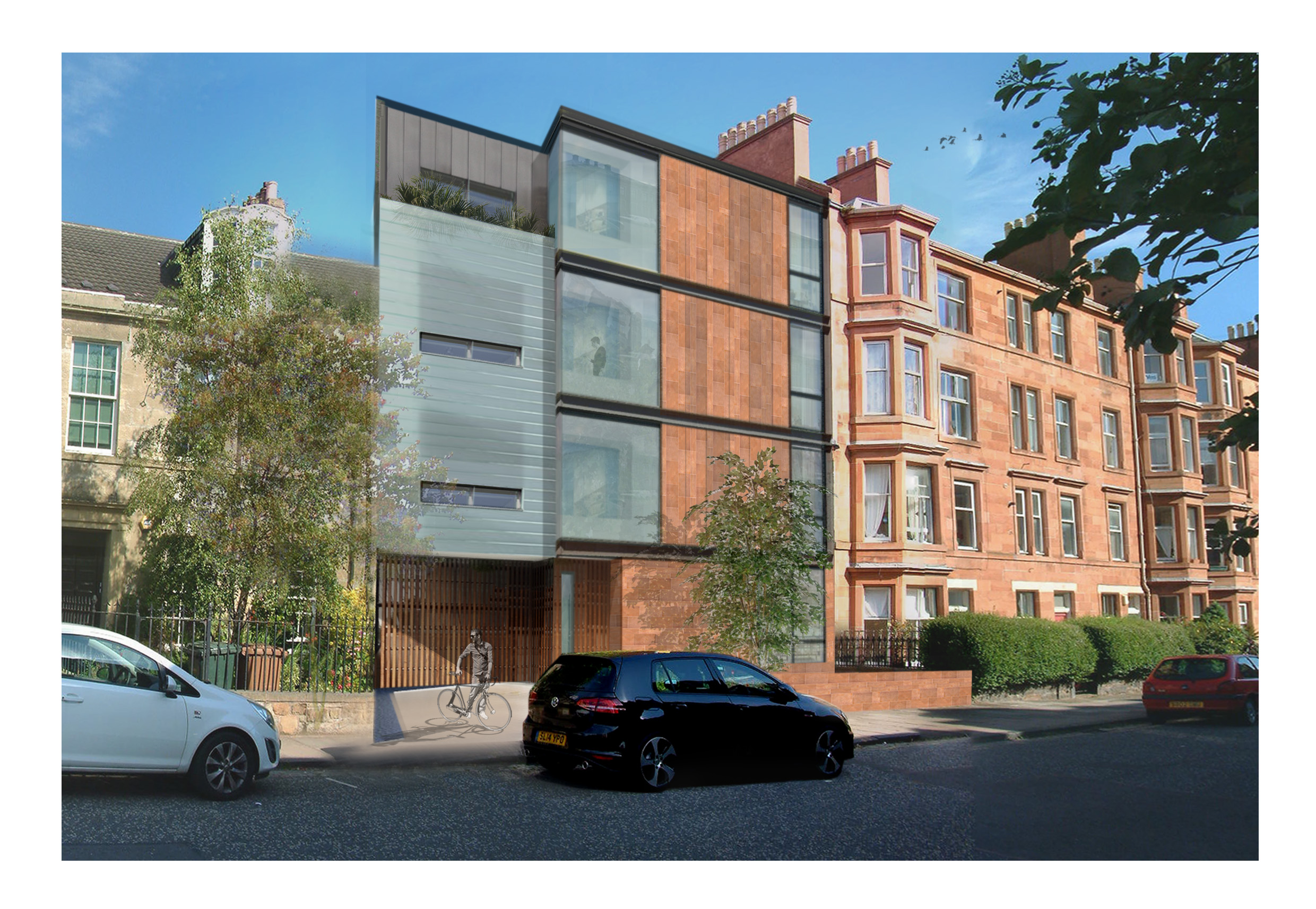 23 April 2017
Work on the Bath Street Collective Custom Build project in Portobello, Edinburgh, is about to move to the final fix stage after the development's framework was erected.
Work on the development commenced in 2013 after the project architect, John Kinsley, saw an opportunity for a cooperative build project on an unused site close to his home. After holding a series of meetings with locals, Kinsley discoverd that this was a popular idea and was able to take the project forward. The land already had planning permission for a residential development, but as it is situated in the Portobello Conservation Area, close attention had to be paid when coming up with a sympathetic design so as not to detract from the neighbouring 17th-century Georgian and Victorian homes.
When complete, Bath Street will have the appearance of a traditional Glaswegian-style multiple-occupancy tenement building with four-storeys, featuring a private apartment on each, as well as a shared back garden. Kinsley, who himself will be a resident of Bath Street, commented: "Collective custom build uses a totally different model to traditional homebuilding, where the future residents jointly act as developer, meaning they're involved from the beginning and have a bespoke home, uniquely designed to meet their individual needs, by the end."
As the non-related group of individuals found it impossible to secure a development loan, Kinsley and his fellow Bath Street residents set up the Bath Street Collective Custom Build as a Limited Company. This enabled the group to get funding from Ecology Building Society. Each purchaser will own a share in the final build, with the percentage dependant on the floor space they occupy.
The final dwelling will be highly sustainable and run on renewable energy, which renders it free from traditional central heating requirements and means it meets standards akin to Passivhaus.
Find out more at johnkinsleyarchitects.co.uk