The BRE has launced an innovative prototype home to help homeowners mitigate the risk of flood damage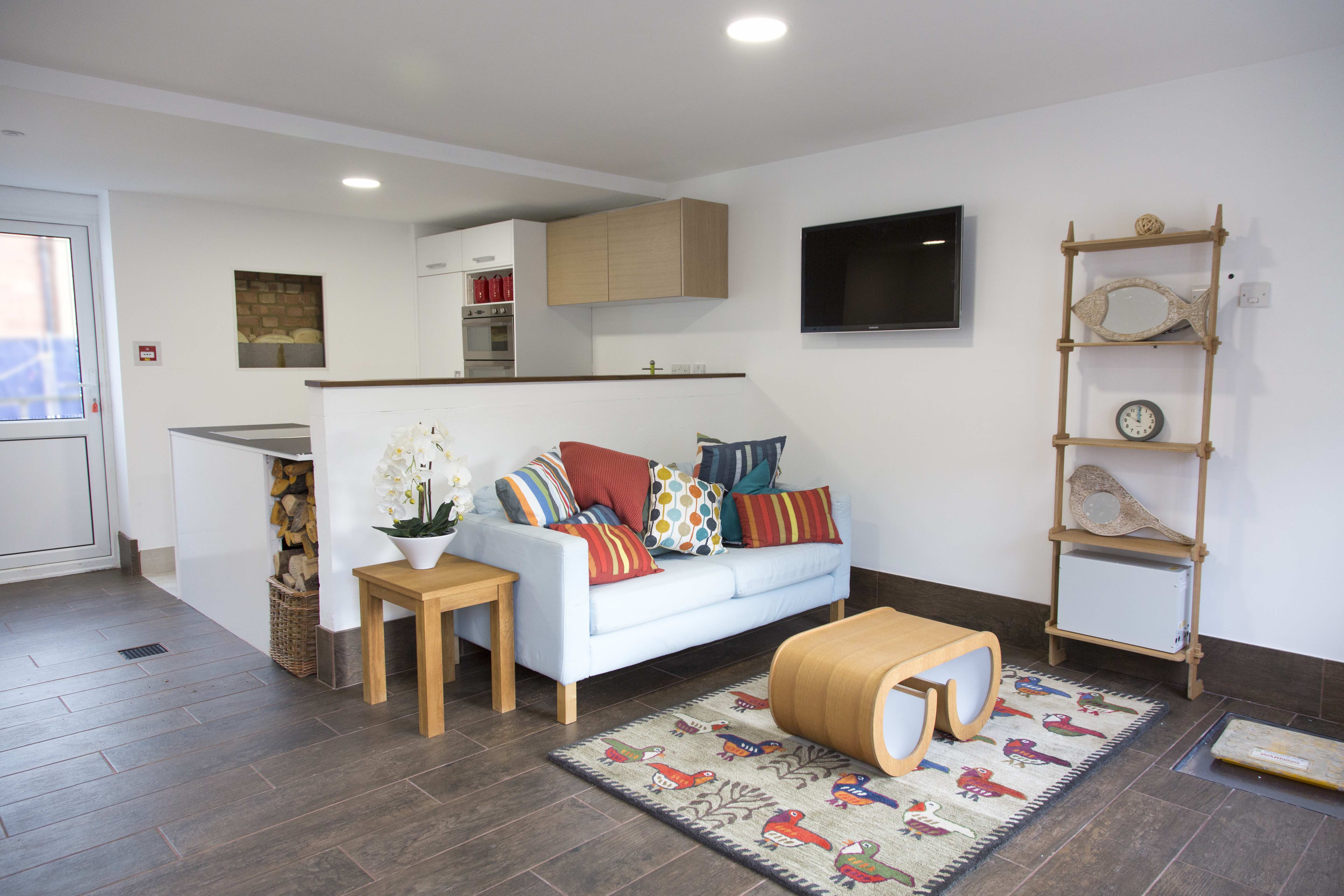 17 February 2017
Fans of TV's Grand Designs will be familiar with the self built 'Amphibious House' designed by Baca Architects on the banks of the Thames in Marlow. The buoyant home has a 2.5-meter-high floodwater clearance and was created for a couple who had been looking for a site to build a home in the flood-prone area for seven years.
Completed in 2015, the property was created to float and rise with the water levels during times of flooding. The house rests on separated foundations that let the structure maneuver upwards on extended guideposts when the river overflows – an innovative approach that has allowed for a gorgeous house in a very picturesque location.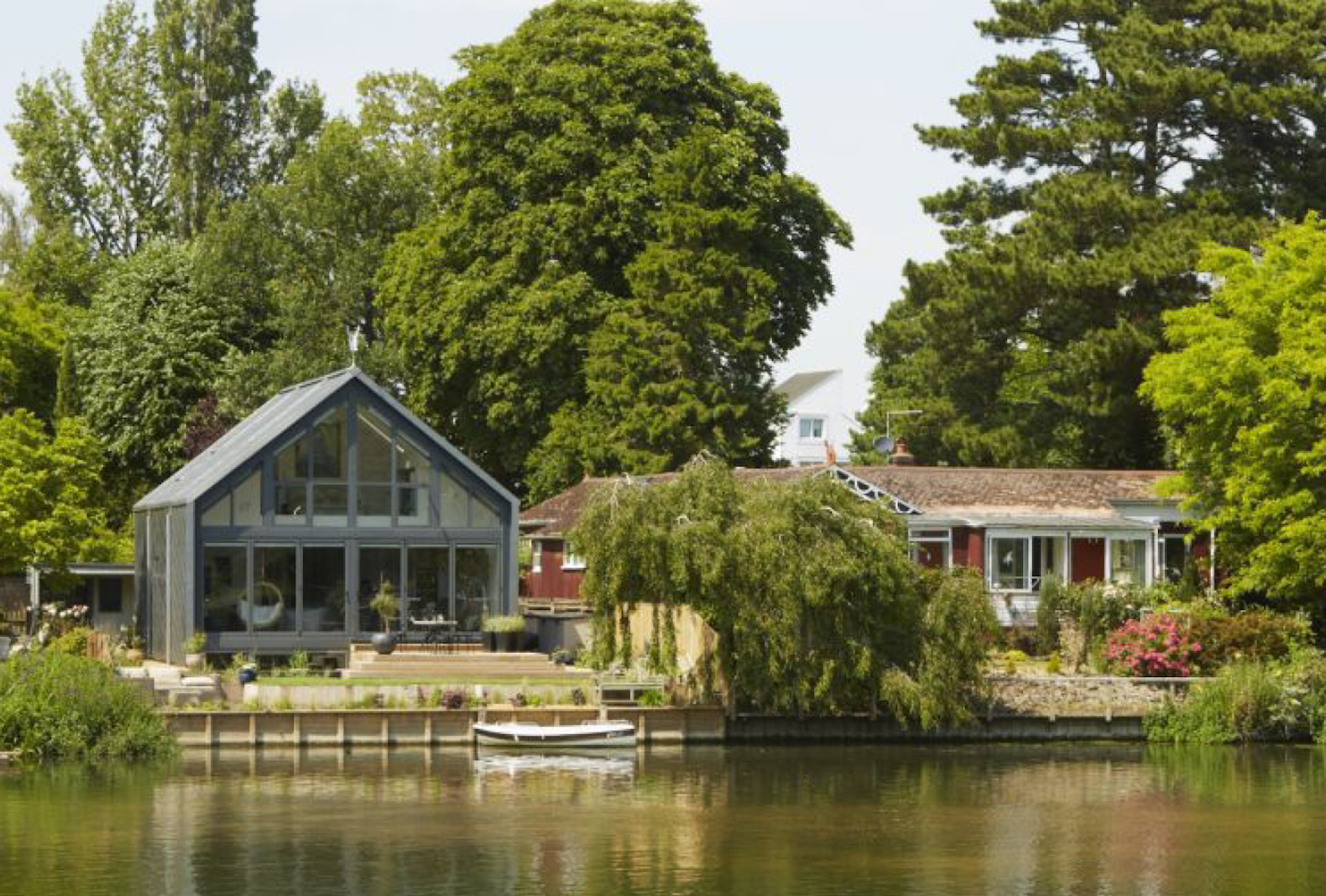 Above: The Amphibious House, on the Thames in Marlow, by Baca Architects was made famous by TV's Grand Desings
While it's not realistic for every home to be built to the standards of the Marlow home, the fact is that around six million properties in the UK are at risk of flooding. In addition, over the next decade there are plans for many more homes to be built on the floodplain – so what can be done to mitigate risk?
To help self builders, renovators and property owners to create protected homes, the Building Research Establishment (BRE) has developed the 'Resilient House'. This prototype property – created on a retrofit basis – shows how practical measures can be installed to properties to prevent flood water entering and limit disruption.
BRE Centre for Resilience Director Stephen Garvin said: 'It is not yet normal practice for properties in areas at high flood risk to be made more resilient following a flood. The aim of this project is to show contractors and householders in a tangible way that resilient repair isn't as challenging or difficult as they may think it is.'
The simple solutions used in the prototype include: flood resistant doors and windows; water resilient walls and insulation; a resilient kitchen with moveable kitchen units; floor and wall membranes to channel water towards floor drains; an automatic sump pump that stops water rising through the floor and disperses water quickly should it get in and; one way valves fitted to the toilets and sinks to prevent flooding via sewers.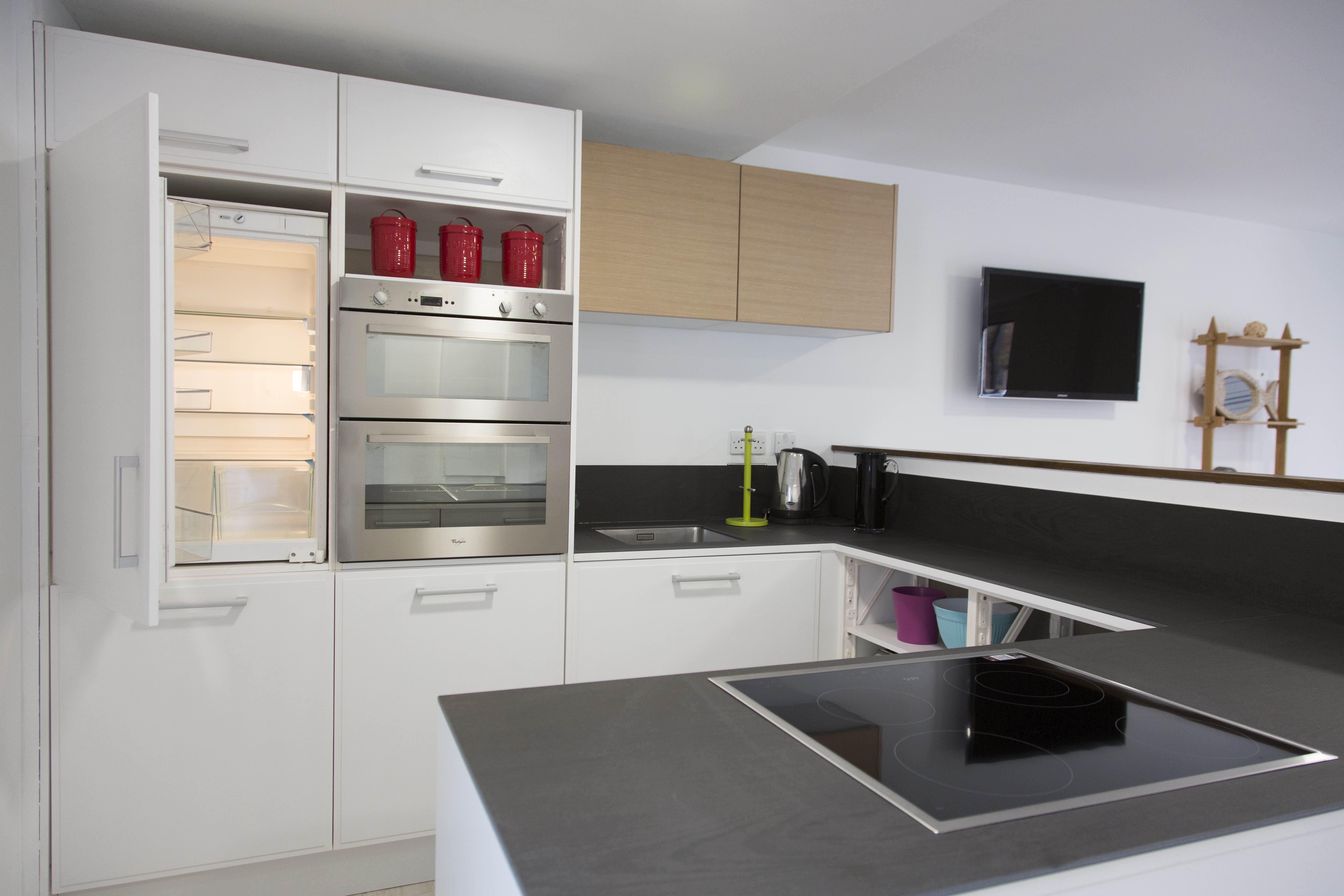 Above: Some of the measures in the home include a movable kitchen, as well as special floor channels to direct water outside
The innovative measures displayed in the house will not only help prevent flood water entering a building, they will also aid rapid recovery after any flooding – reducing the costs of repairs and helping people to get back on their feet quickly and easily.
Floods Minister Thérèse Coffey said 'BRE's house shows how innovations in the construction industry can help people dramatically reduce the financial and emotional impacts of a flood. We are investing a record £2.5 billion to better protect 300,000 properties from floods by 2021. But, if the worst happens, property resilience measures play a crucial role in limiting flood damage, so home and business owners can get back on their feet as quickly as possible.'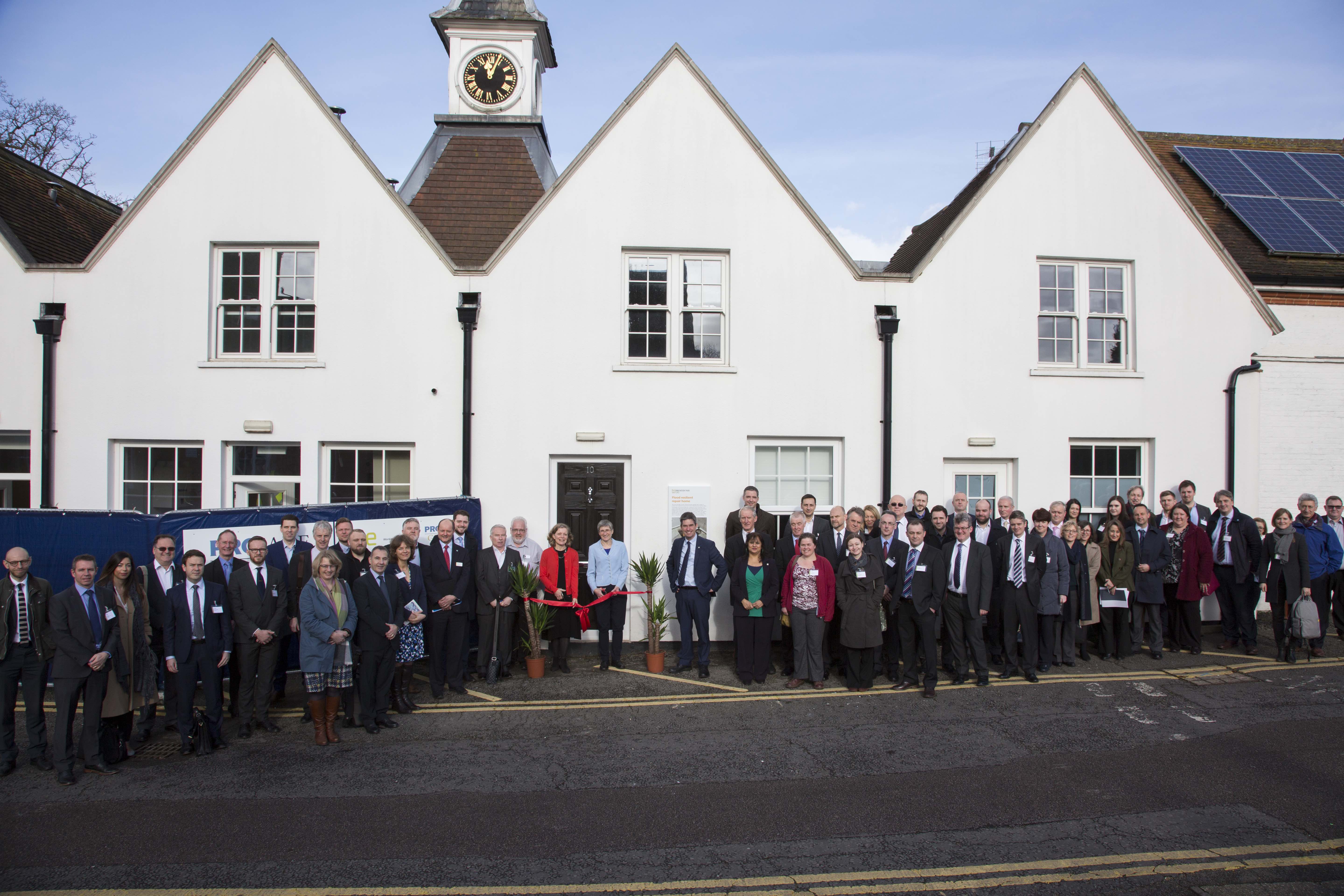 Above: The house was opened in February at BRE's Innovation Park in Watford
For more information on the house visit: www.bre.co.uk