East Kingskerswell development plans
Plans for new development in East Kingskerswell, Teignbridge, include allowances for self and custom build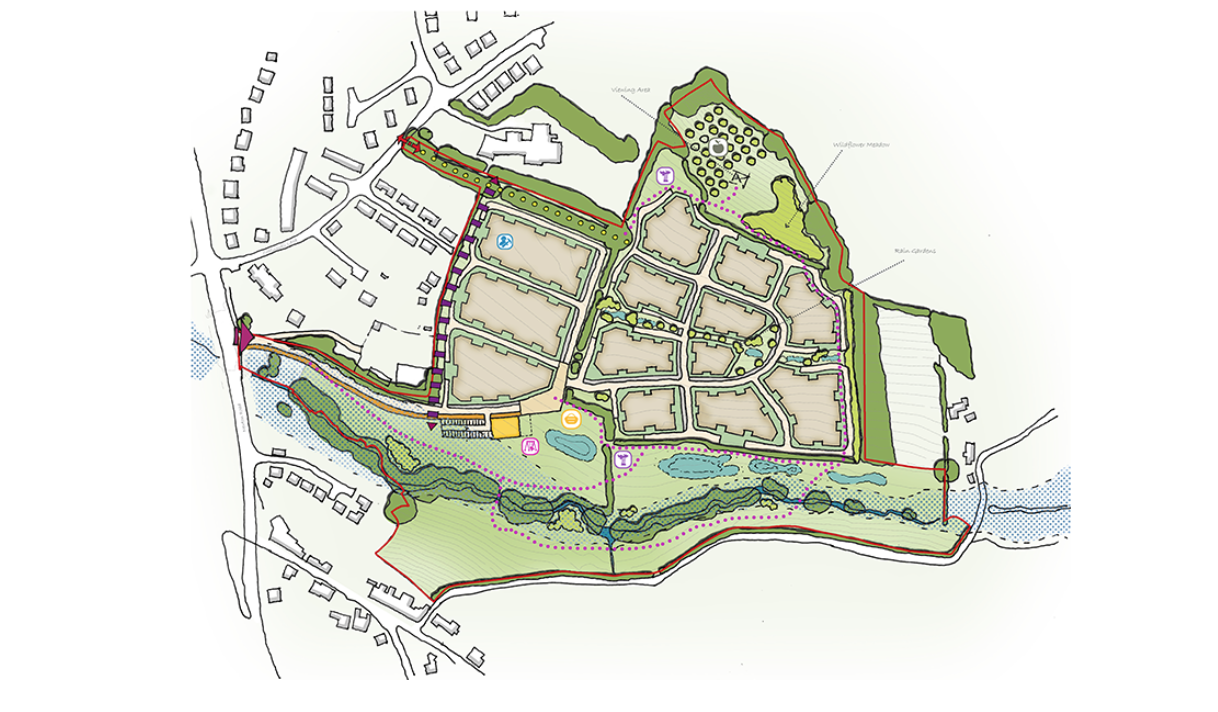 31 January 2017
Crown Estate has submitted plans for 175 new homes, a new community hall and a new park to Teignbridge Council.
The plans for East Kingskerswell include provision for 30% affordable homes and 5% custom/self-build houses. In addition, the proposals outline a variety of public benefits – in addition to the hall, the plans include a new walking and cycling route, children's play area and an abundance of green space, comprising a community orchard and allotments and an ecological reserve.
The eight-hectare site was allocated for development as part of the council's local plan, which identified the need for the construction of approximately 14,800 new homes across the district between 2013 and 2033.
Crown Estate presented their outline plans to residents at two exhibition events in the village in November last year - there were a total of 240 attendees who came to view the proposals and gave largely positive feedback.
Toby Hudson, strategic land manager at The Crown Estate, said: "We are delighted to submit this planning application to Teignbridge District Council after a period of consultation with the local community.
"We believe that our proposals will bring many local benefits and create a place which people enjoy and want to live in, while helping the council meet their required housing targets. We're looking forward to a decision from Teignbridge District Council in due course."
For more information visit: eastkingskerswell.co.uk