Stylish self build in the heart of Edinburgh named RIBA House of the Year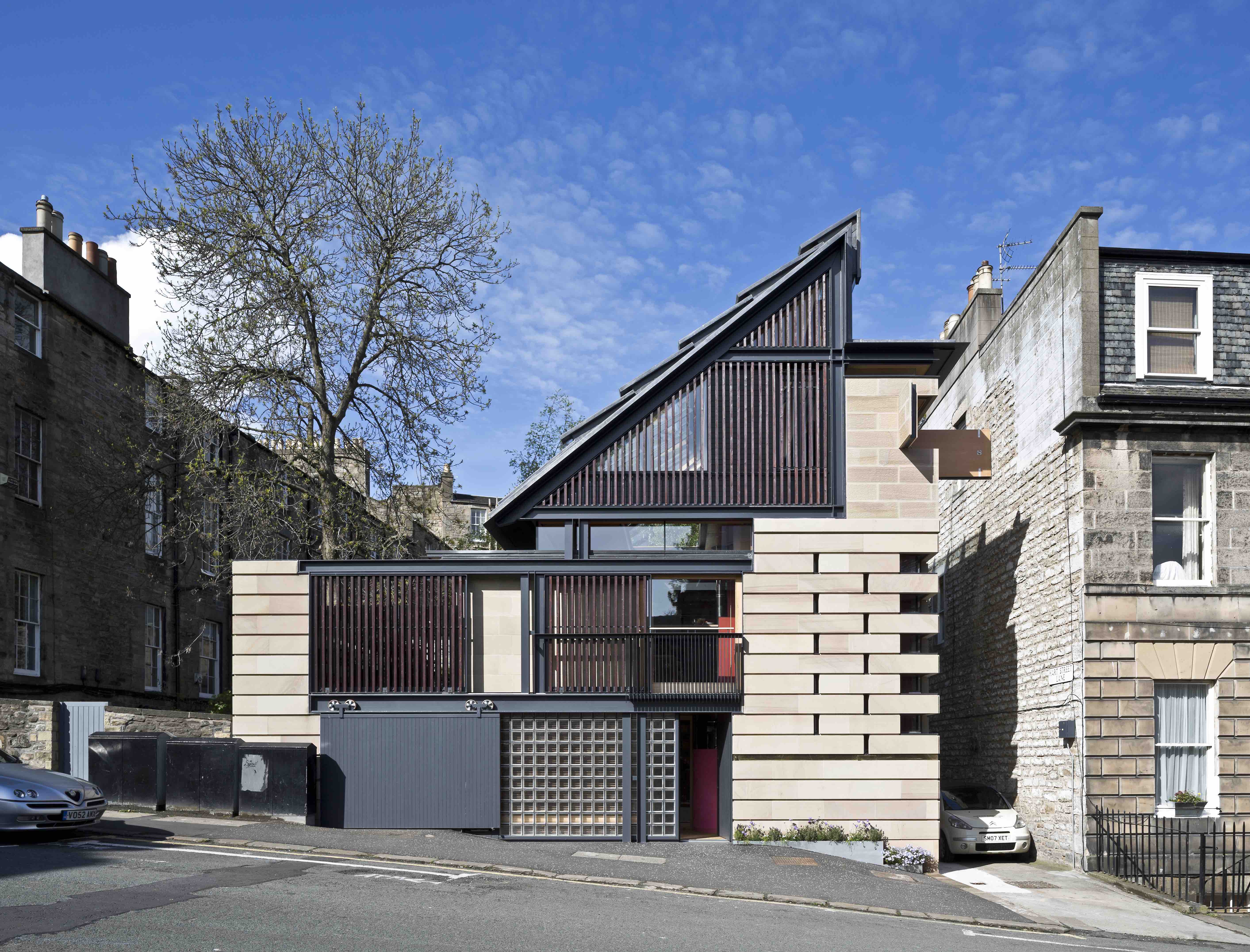 05 January 2017
A unique home in Edinburgh has won RIBA's House of the Year accolade. The contemporary dwelling, designed and self built by architect Richard Murphy for himself, sits harmoniously in amongst a street of Georgian terraces. Its clever change of scale and use of materials means that, although strikingly different, it blends in perfectly with the historic street scene. The home is personal and bespoke, and is a testament to the quality of self build housing that can be achieved in the UK.
RIBA President Jane Duncan said: "The Murphy House is this year's best example of how to overcome challenging constraints – from planning restrictions and an awkward site in an urban location – to build a stunning house. Plus the architect overcame one of the biggest obstacles: a demanding client – himself!
"Nearly a decade in the making, this house is a true labour of love for Richard. Part jigsaw puzzle, with its hidden and unexpected spaces, and part Wallace and Gromit with its moving pieces and disappearing walls, this is a model house of pure perfection and a worthy winner of the RIBA House of the Year."
The five-level property is a creative addition to the otherwise conservative sandstone terraced street in Edinburgh's UNESCO-listed New Town. Built on an awkward plot at the end of a terrace, Richard Murphy designed a deeply personal space filled with tricks, surprises and references to his own design heroes. From a hidden bath in the master bedroom and a folding corner wall, to sliding bookshelf ladders that glide around the subterranean library, the house is filled with a unique and spirited charm.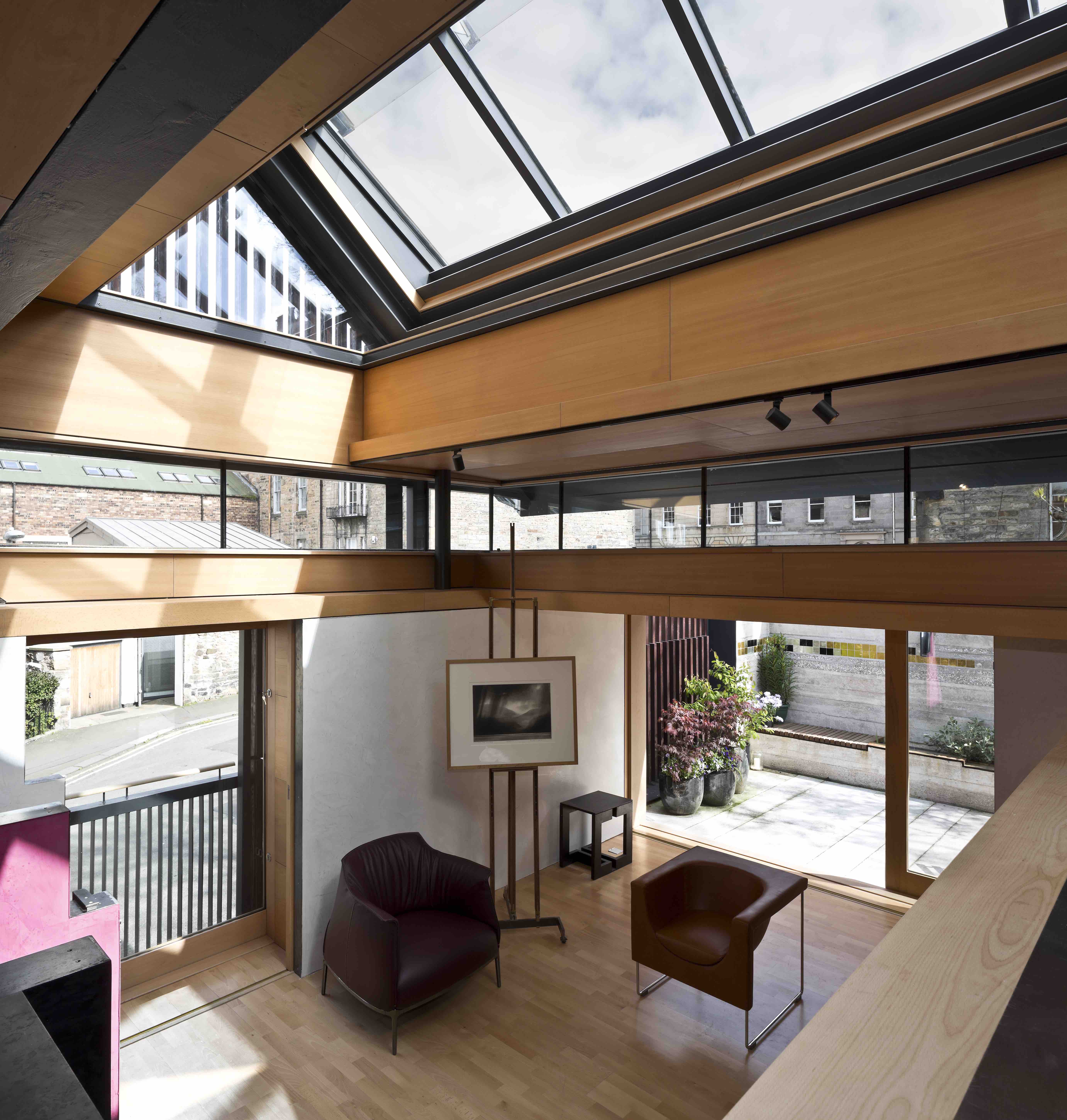 The property makes great use of its small site, creating a delightful private outdoor space on the first floor, with light brought in through the roof, and a seemingly endless number of surprising spaces. It is a house that responds to the Scottish climate, opening up to the summer sun and then shutting itself down to create a snug refuge in the depth of winter. Sliding doors pull out of walls and roof shutters drop into place transforming the house from a light-filled space open to the exterior terrace, to an enclosed room, where candlelight wouldn't seem out of place.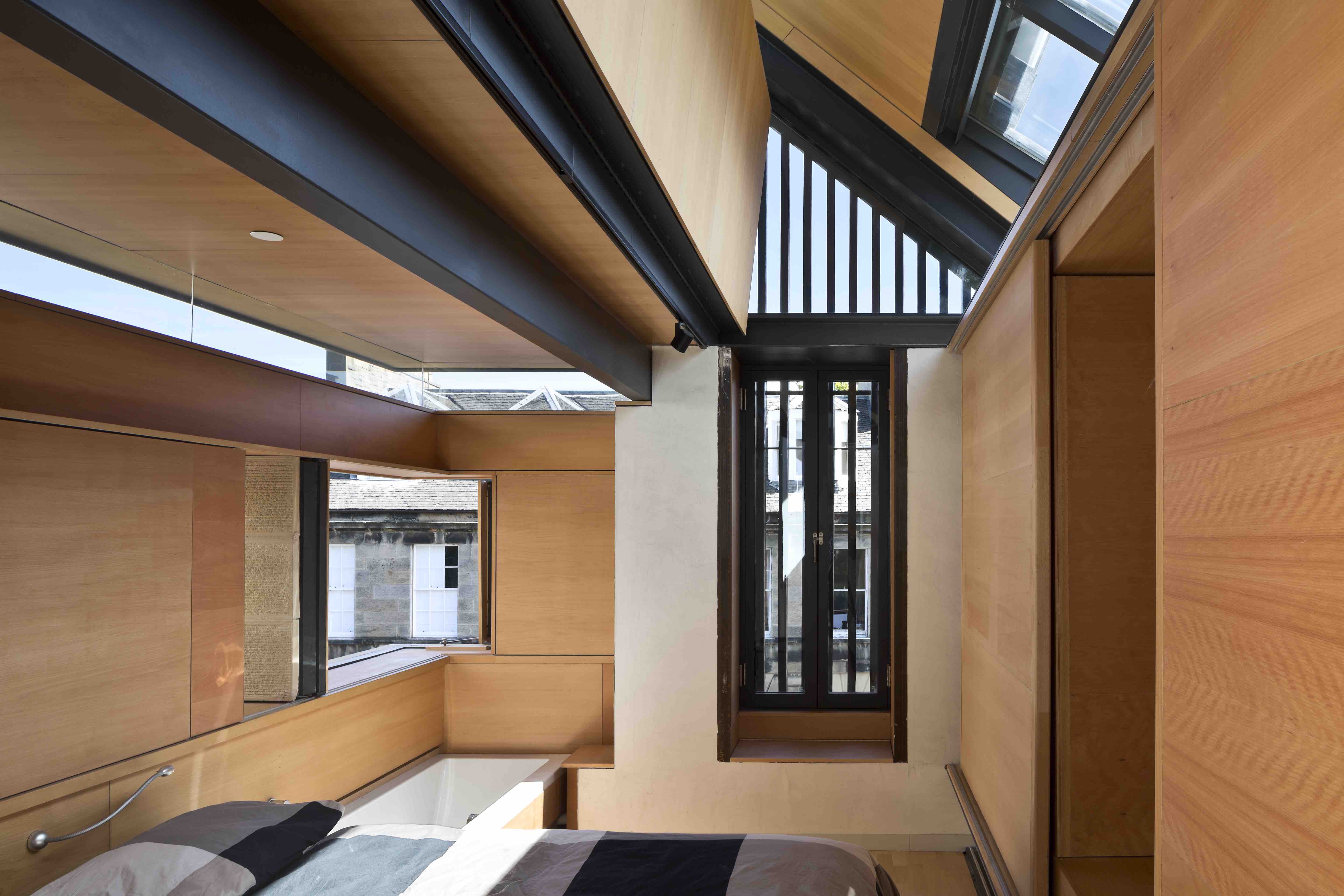 Richard Murphy commented: "It's our 21st RIBA award, and takes its place in a long line of awards for buildings small and large and for whole variety of types including domestic, educational, health, arts and a new British Embassy. It emphasises yet again that the practice demonstrates both great versatility and consistently high quality in all its work current and past. It's been a huge pleasure to develop a lifetime's themes and now it gives me great pleasure to live there."
The RIBA House of the Year awards, sponsored by Hiscox, were formally known as the RIBA Manser Medal. The awards celebrate the very best private homes in the UK and have been know to inspire self and custom builders to create their own well designed, characterful and personal homes.
CONTRACTOR: INSCAPE JOINERY; STRUCTURAL ENGINEERS: CREATE ENGINEERING M&E ENGINEERS: MAX FORDHAM; PHOTOGRAPHER: KEITH HUNTER