Customising the Plantation
Dartington Hall Trust has announced plans to built 30 to 50 new homes on the historic Totnes estate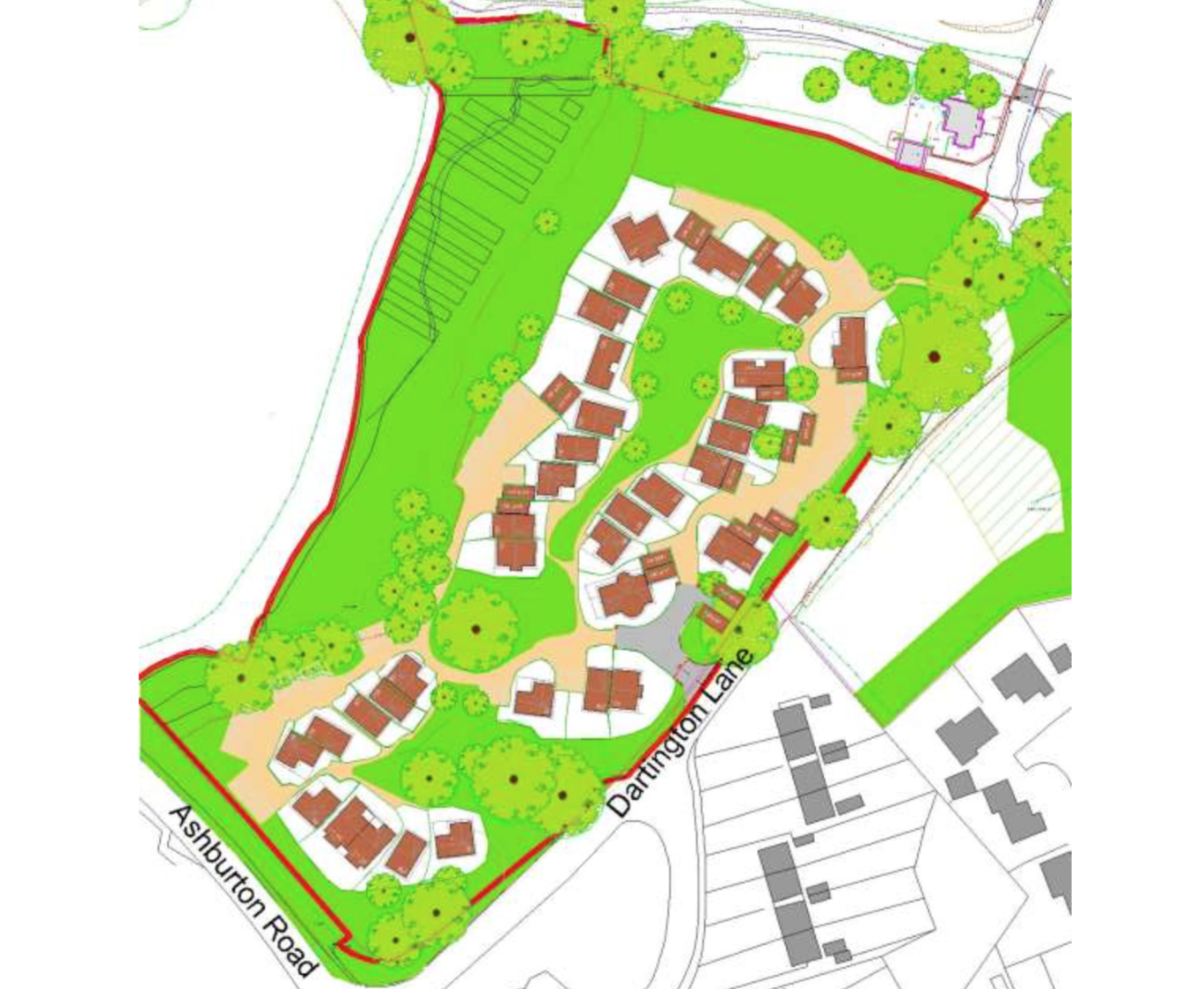 03 November 2016
Dartington Hall Trust has announced plans to built 30 to 50 new homes on part of the Totnes estate called The Plantation, located near the Hall's Lower Drive.
The trust is pledging that 50% of the homes will be affordable and aimed at local people, as well as offering self and custom build opportunities using selected contractors. The aim is to allow potential home owners a significant degree of flexibility in both financial and design terms, but this has to be within a clear and organised framework and design code to ensure the project gets the green light. To take a look at an early version of the design code, click here.
Trust property development manager Simon Cronk said: 'We've spent a year immersing ourselves in how other self- and custom-build projects work in the UK. It was crucially important to us to find a way through the problems that can sometimes hamper such projects.'
'We're confident we've found a good balance of encouraging creativity within a design code and ensuring there is a range of financing and delivery options to meet the needs of participants.'
The Trust's overall vision for the site is:
To create an exemplar and innovative living community of homes with a real sense of place and quality of design, recapturing Dartington's ethos of building communities and homes for 'many-sided living'.
To demonstrate a 'new model' to deliver attractive aesthetically pleasing modern housing that is value for money and highly energy efficient.
To provide a mix of market and lower cost affordable housing.
To make the self-build process as simple as possible with a clearly defined route to delivery – the majority of homes will be 'self-commissioned' and constructed in whole or to shell and core stage by selected delivery partners.
To provide for lower impact living including as much use of sustainable and local construction materials as possible.
To act as an exemplar project, which should be replicable, maximising the learning opportunity.