Top 12 entries for 2016's 'Self Build on a Shoestring' ideas competition revealed

28 September 2016
A dozen talented designers have been longlisted in the 2016 'Self Build on a Shoestring' ideas competition. The overall winner will be revealed and presented with their £5,000 prize by Charlie Luxton at Grand Designs Live at the NEC on 20th October.
The competition is organised annually by the National Custom and Self Build Association (NaCSBA) and this year it challenged architects, designers and others to come up with innovative ways of building a modest 'Starter Home' on a small budget. In the past the competition has looked at designing an adaptable Starter Home (2015), a multi-unit urban development (2014) and a low cost family home (2013).
With the Government's plans to build over 200,000 Starter Homes by 2020, 2016's competition was geared towards brining innovation to designing a low cost self-build Starter Home. While the Government defines a new Starter Home as any property costing less than £250,000 (or £450,000 in London), NaCSBA believes that it's possible to build a modest home for much less. Therefore, the challenge was set to create a dwelling that would cost no more than £50,000.
Twelve unique projects were picked from the wealth of entries - which came from across the UK, as well as Australia, Mexico, Vietnam and Ireland. The 12 longlisted finalists are: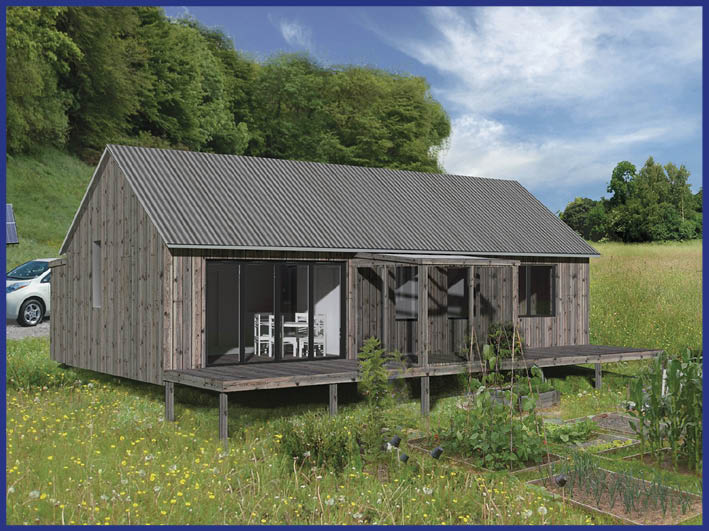 Above: Mark Waghorn Design from Carmarthenshire. Mark designed a factory-made home that comes in two sections that are then connected on site to create an attractive bungalow. He estimates the two-bedroom property would cost £49.9k.
Above: London architects Levitt Bernstein with F1 Modular. Called 'myPod' this idea also had two factory-made sections, but these are stacked vertically to create a terraced house. The home provides 80 sq m of space for £49.7k.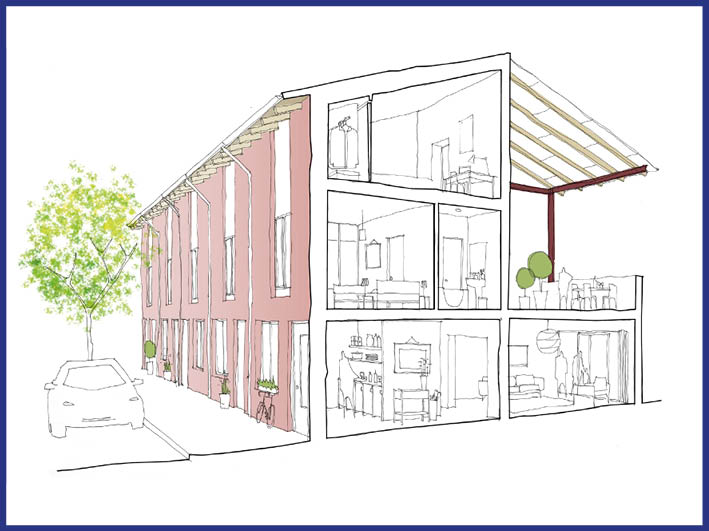 Above: Design Research North in Preston. This entry – called 'Half a House' - involves a contractor constructing a simple three level front section of a home so a self-builder can then easily add to the back, as their family grows. The company claims the 71 sqm front section can be built for £45.4k.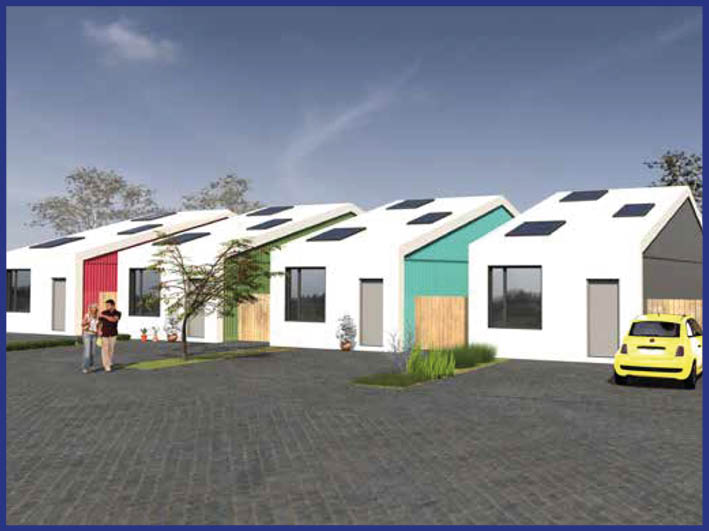 Above: London architect Alan Lau called his design the 'Hometainer Modular House'. The design involves using two 40 ft long reclaimed shipping containers as the core structure for the home. Build costs are calculated to be £46.7k.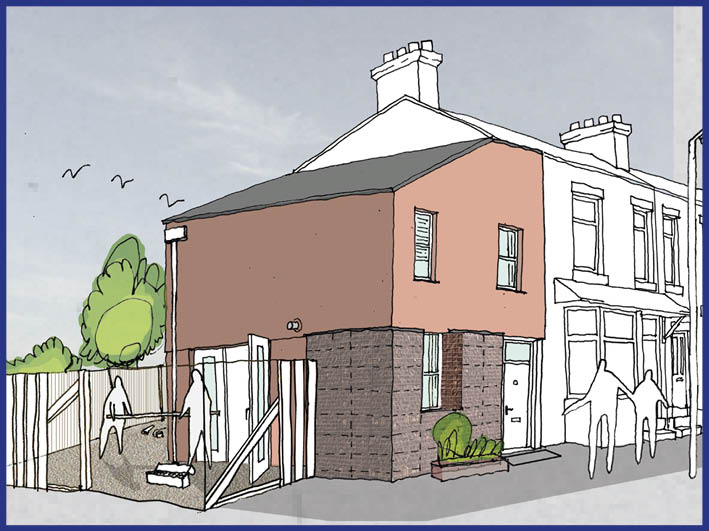 Above: Newcastle upon Tyne based architects Harper Perry. This entry advocated bringing groups of people together to collectively save costs on materials, tools and land. Their simple kit-based Starter Home cost just £37.9k.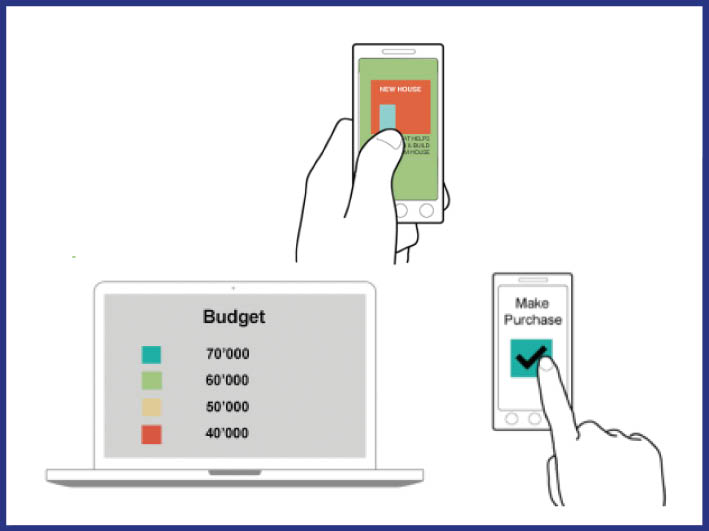 Above: Aoife Marnane from Limerick in Ireland. Her solution revolved around developing a new smart phone App that would help people design and build a home to meet their budget. She says her 67 sqm home would cost £47.6k.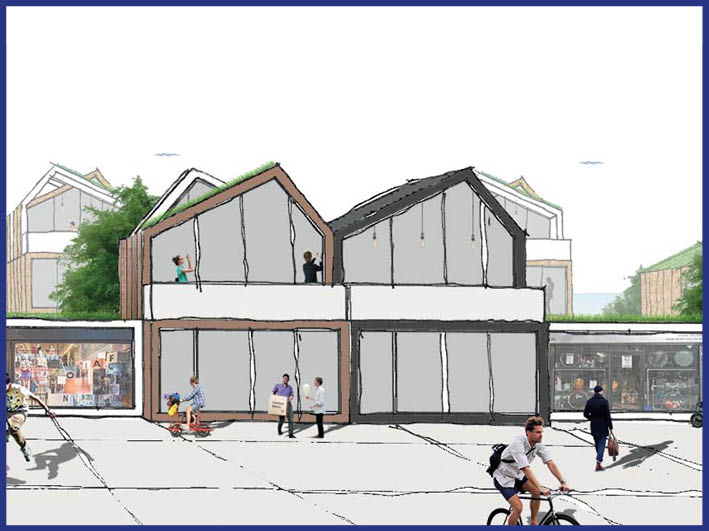 Above: Essex based Clear Architects. This novel entry focused on developing a low cost panel system to construct the home, with the panels made largely from discarded coffee cups. The 71 sqm home can be built for just over £40k.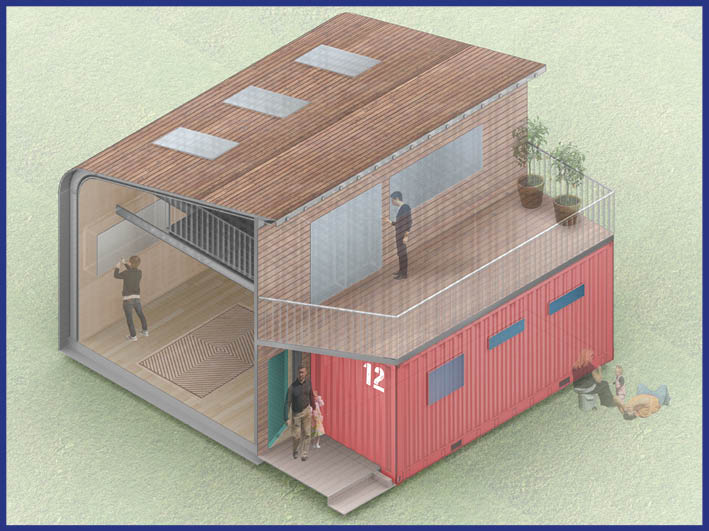 Above: Londoners Christopher Holmes, Anastasia Stan and Max Friedlander. This entry involved utilising a shipping container (fitted out with a kitchen, bathroom and bedroom) as a temporary home, while a larger new home is added alongside.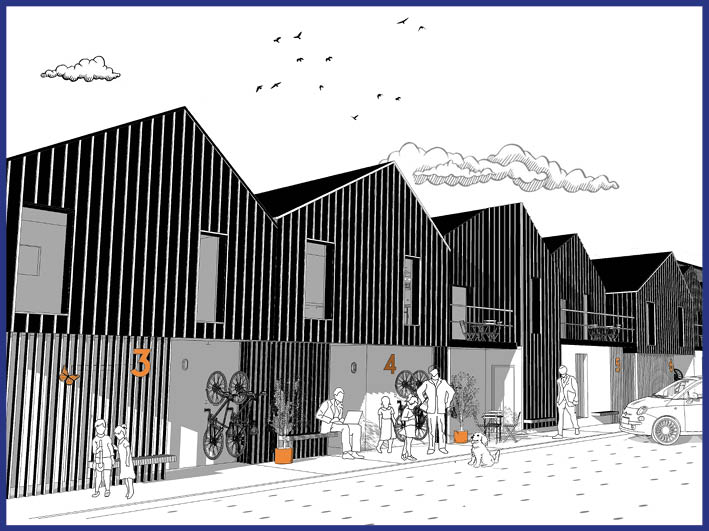 Above: Lewis Williams of Davies Sutton Architects from Cardiff. The firm's 'M House' is built using a new cost-effective timber framing system, recently developed in Wales. The practices estimates its 70 sqm Starter Home would cost just under £50k.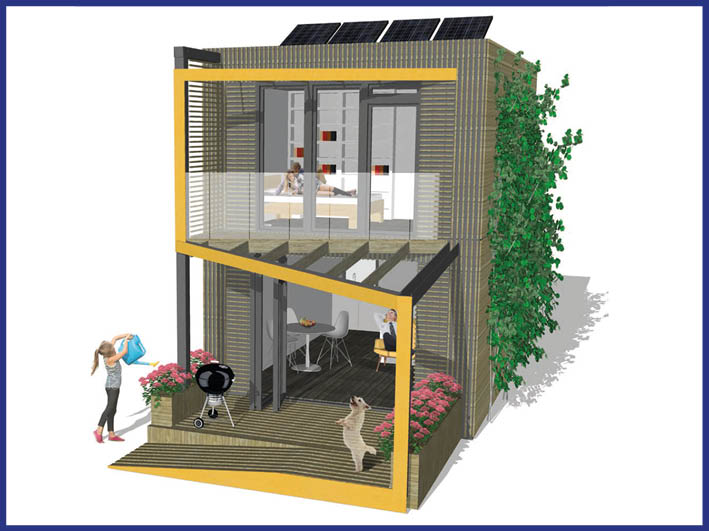 Above: Reading-based planning firm Barton Willmore and Bristol self-build consultant Ecomotive. This entry consisted of a number of standard modules that could be connected in a variety of ways – as a standalone home, a terrace or even as a block of flats. The standard 66 sqm home would cost £49.6k.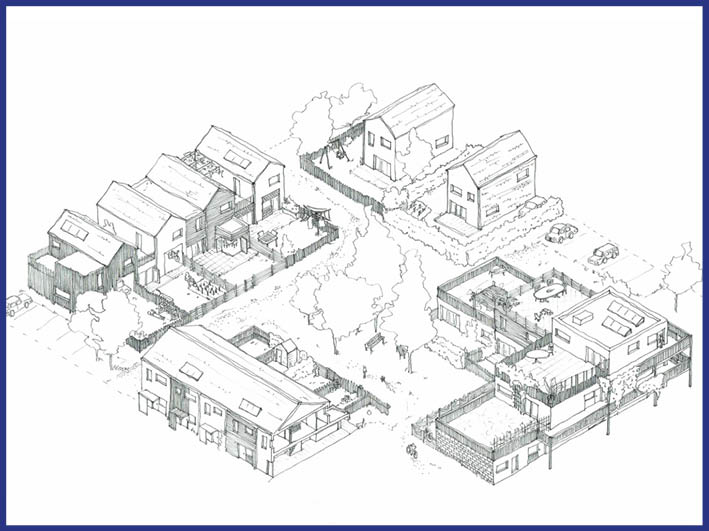 Above: Paul Testa Architecture from Sheffield. Utilising a series of panels people can choose the design and layout of their home to match their needs. Paul's house was also super energy efficient. A basic 70 sqm 'shell home' cost £49.4k.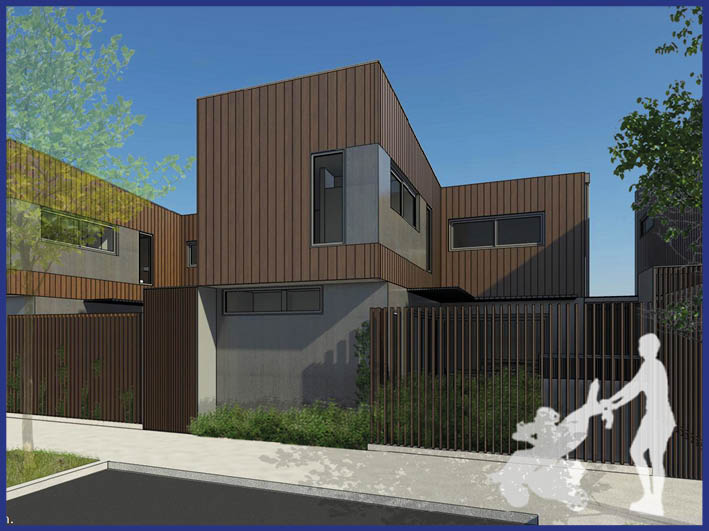 Above: Australian architect Jasper Brown. This entry was based around a clever courtyard house design that could be constructed in just 15 days. Jasper calculated that his 65 sqm home would cost £49.8k.
For more information on the Shoestring compeition, visit NaCSBA's Website