Time to comply with The Right to Build
Local paper puts the spotlight on Rochdale Borough Council's lack of self build register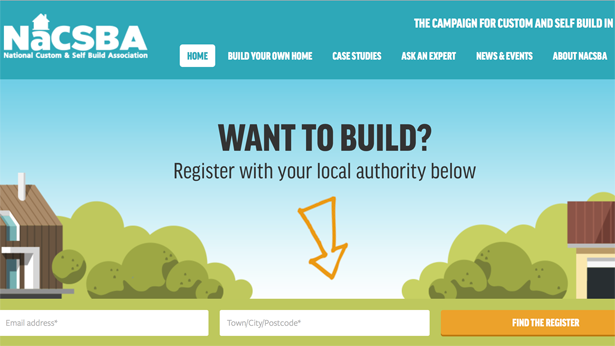 26 September 2016
After the spotlight was put on Rochdale Borough Council by its local paper for failing to set up a self build demand register, the council has set up a new feature on its website.

Since the Self-Build and Custom Housebuilding Act came into force in England on 1 April 2016, Rochdale should have had an online register in place to assess demand for custom and self-build homes in the area.
All councils are obliged to provide a register to assess local demand for self-build, and as a minimum requirement, are recommended to have a web page dedicated to self and custom housebuilding. When the Right to Build (part of the Housing and Planning Act) commences at the end of October, councils in England will have a legal duty to ensure the delivery of sufficient serviced building plots to meet local demand.
Michael Holmes, chairman of NaCSBA said: "Those local authorities in England that do not have a register are not only failing to meet their legal duty under the Self Build and Custom Housebuilding Act, but are letting down their local community, as there are hundreds of thousands of people who would like to build their own home yet cannot find a plot."
"Without a register in place, they will not have an indication of local demand and how many individual building plots they need to permission. As a consequence, they may face appeals against refusals of planning permission for custom and self-build homes as well as the risk potential legal challenges, so it's imperative for them to start implementing without delay to meet the end of October deadline."