Scottish government boosts Highland Self-Build Loan Fund
The Scottish government has boosted its revolving fund to enable self building in the Highlands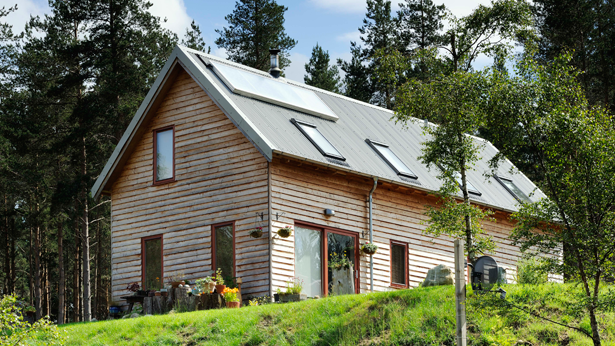 26 August 2016
Back in April this year, The Self Build Portal reported on the Scottish government's new £4 million Highland Self-Build Loan Fund (read full interview here). The revolving fund is available to people in the Highland Council area, and previously offered support of up to £150,000 to enable house building. This week the Scottish Housing Minister Kevin Stewart has announced a boost to the fund, meaning loans of up to £175,000 are now available.
The fund is already providing loans that are allowing development to take place across the Highlands, including in smaller rural communities, where new build housing is scarce. It's hoped that the increased lending limit will enable further growth in the sector.
Announcing the changes to available loan funding, Housing Minister Kevin Stewart said: "This £4 million Self-Build Loan Fund is an important opportunity to address the lending difficulties experienced by households looking to build their own homes, and explore how we can increase housing supply while allowing customers to input into the design. We have taken on board feedback that the £150,000 cap is too restrictive, which is why we are now increasing this cap and making loans of up to £175,000 available for people to build homes that can better suit their needs. We will continue to monitor and review the pilot over its two-year lifespan."
Commenting on the announcement NaCSBA's Scotland, Wales and Northern Ireland Representative, Angela Doran, said: "The Highland Self Build Loan Fund is a fantastic initiative that has the potential to address the massive drop in self build projects throughout the Highlands. However, as only 2% of Scotland's population live in the Highlands, it is essential to support self build in urban areas too, where there is an even greater housing need. It would be wonderful if an initiative like this could be rolled out across the country."