Teignbridge commits to self build
Cementing its commitment to the sector, Teignbridge is the UK's first council to adopt a policy on self build homes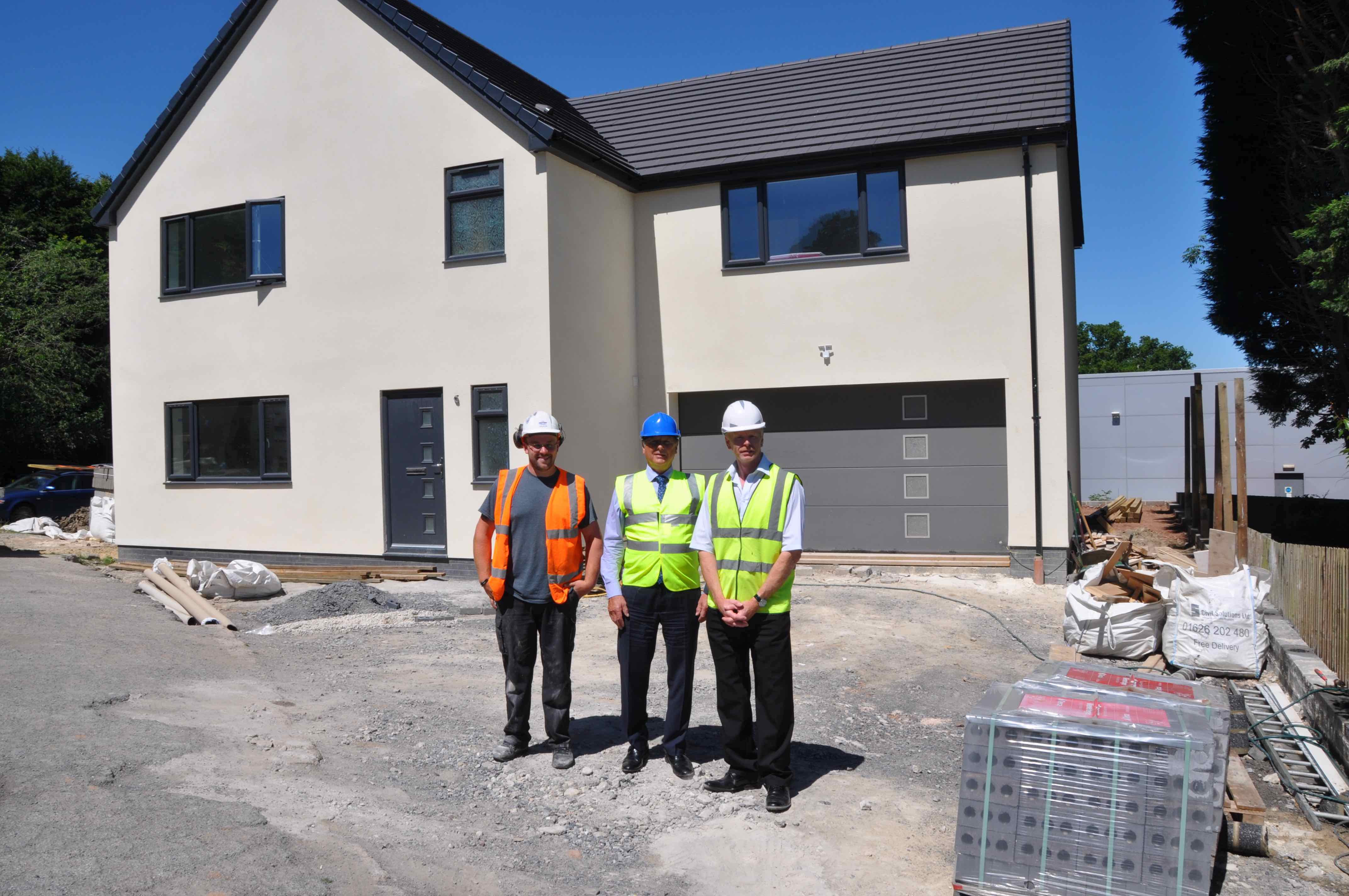 ABOVE: (L-R) Local self builder Rob Batten, Councillor Humphrey Clemens (Teignbridge's Executive Member for Housing and Planning) and Charles Acland (Teignbridge's Self Build Officer)
20 July 2016
Teignbridge is the first council in the UK to formally adopt a policy on self and custom build. The council was one of 11 vanguard local authorities to champion the Right to Build, and this next step forward will hopefully boost the amount of land available to self builders in the area.
Cllr Humphrey Clemens, Teignbridge's Executive Member for Housing and Planning, said: "As a vanguard council for custom and self build, Teignbridge is putting into practice the learnings from the vanguard programme within this new ground-breaking document. I look forward to seeing more self build plots over the coming years, as the SPD unlocks a greater range of opportunities for enthusiastic self builders locally."
The Custom and Self Build Supplementary Planning Document (SPD) was prepared by Teignbridge in consultation with the local community. It expands and adds details to policies on custom and self build homes in Teignbridge's adopted Local Plan. The SPD will now alwways be considered when Teignbridge makes decisions on planning applications for custom or self build housing.
"When it comes to encouraging, supporting and growing the opportunities for people to build their own homes Teignbridge has been one of the most proactive councils in the country," said the National Custom & Self Build Association's Ted Stevens. "This new planning document will help to make it easier for local people to self build, and I'm sure many other councils in the UK will find it helpful, too, as they develop their own ways of supporting the sector."