A unique development on the outskirts of Nottingham city outlines the high demand for cohousing in the area.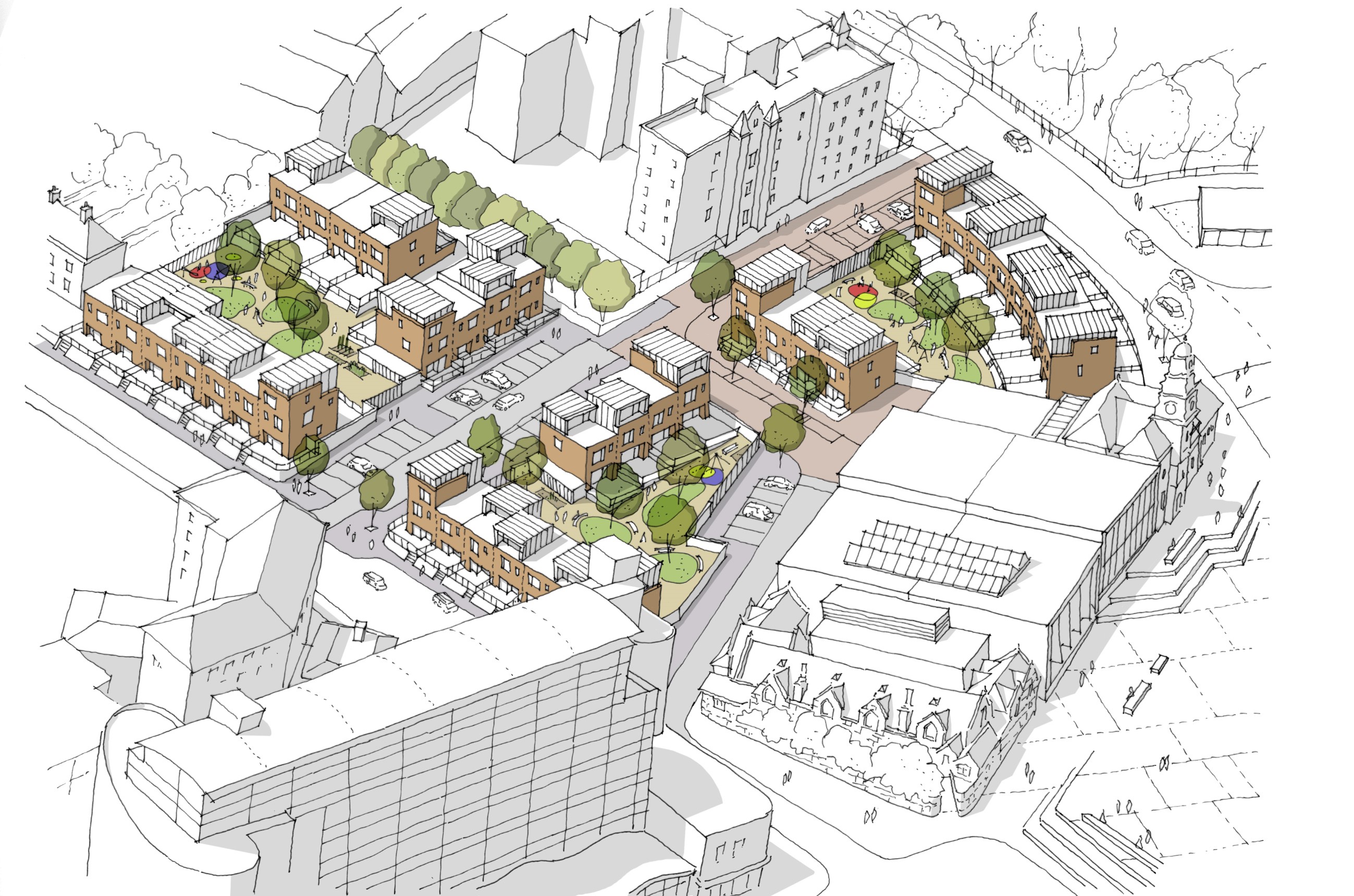 15 June 2016
The popularity of Nottingham's latest custom build development has highlighted a demand for cohousing projects in the area. Reminiscent of German group build properties, Fruit Market is a new scheme set to bring diversity and interest to Nottingham's housing market. The project is being developed by Blueprint – an enabler co-owned by Nottingham City Council and Igoo. "We did a study trip to Germany and saw the different, and very successful, face of its cohousing market. Although it's not something we can completely replicate, we did learn a lot from it," says Development Manager Alec Hamlin.
While this type of collaborative development is commonplace throughout Europe it's rare in the UK, and Fruit Market will be the first development of its kind in the area. Blueprint will provide a fully serviced site to owners and enable them to create a home of their choice by working with the project architect to directly shape the design of their home.
The completed £7,000,000 scheme will see a mix of contemporary architectural houses and apartments created in response to the heritage setting. The site has the capacity for around 40 properties, with 15 homes and apartments earmarked for construction during the first phase. The development is located on the fringe of Nottingham city centre, close to the cultural hubs and amenities. "It's not a typical suburban plot, so it's attracting those that want to live somewhere different," says Hamlin. "In addition to the location, people are drawn to the fact that they can have a say in how their home will be designed."
Fruit Market was initially intended to be delivered in three phases. However, recent developments and the high level of interest over the consultation period could alter the timeline. "We advertised the first phase and had 45 people register interest immediately," says Hamlin. "If the developmentcontinues to attract thislevel of interest, we may be able to release two phases simultaneously."
Details such as building systems are yet to be selected, however the design has progressed to create a site masterplan. "We have gathered information on what shared elements the residents would be interested in and are now looking into what to include in the contract depending on what different people want to be involved in," saysHamlin. "So it may be that some people want total control over the interior spaces, or they may want to create their own landscaping, for example."
The development has been masterplanned with the help of local architect Matthew Letts, who intends to be a part of the first group of custom builders. He says: "For me, it's immensely appealing to look at The Fruit Market as an opportunity to work with others, choose my neighbours and create a community all at the same time. The location also has huge appeal – in a conservation area, with green space on the doorstep and yet a short stroll to the centre of Hockley and the city centre. I am really looking forward to the project gathering momentum over the next few months."
For further information on the project go to www.fruitmarket.info