Register for your Right to Build
Local authority self and custom build registers are now in force across the country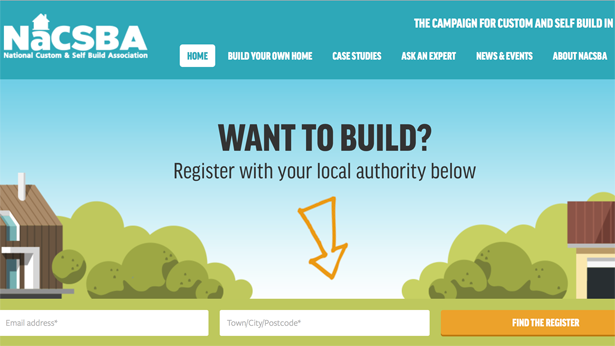 1 April 2016

As from Friday 1st April 2016, local authorities in England are required to research demand for self build and custom build plots by keeping a Right to Build register of interested parties in their catchment area. To coincide with this the National Custom and Self Build Association has launched www.righttobuildportal.org where aspiring self builders can find easy access to their local council's register.
The Self Build and Custom Housebuilding Bill was first presented to Parliament by MP Richard Bacon, which placed a duty on local authorities to keep a record of individuals and groups interested in building their own home.
The registers will provide valuable and relevant information on demand for this type of housing, which will be used as an evidence base of demand when local authorities are planning their strategic housing assessment.
Commenting on the registers, Housing and Planning Minister Brandon Lewis said:
"The new registers are a fantastic example of our commitment to double the number of custom and self build homes by 2020. This government is committed to increasing housing supply and helping more people achieve their aspiration of home ownership."