Another wave of Government sites announced for self and custom build developments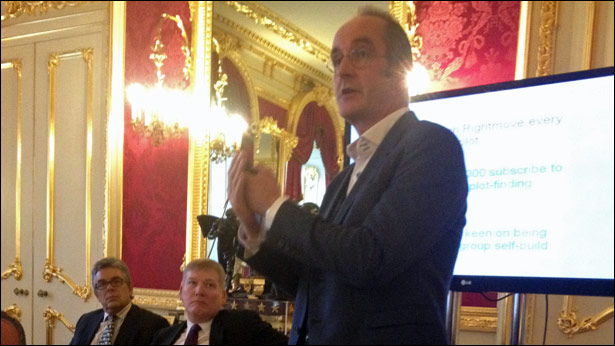 13 November 2013
Aspiring self-builders will have the chance to realise their ambitions thanks to four new sites that are being released by the Homes and Communities Agency.
The announcement was made at yesterday's Custom Build Summit in London, by the Housing Minister Kris Hopkins MP (pictured, above centre).
The Minister said these new sites will be in addition to the 130 plots which are already in the process of being made available on eight previously identified HCA sites.
Restricted access
There's more to read here... and you can see it for free! But you must be registered and logged in to view the full detail.
Certain content on the Self Build Portal is only available to registered users.
Please login to view this content.