Financial rewards earmarked for self builders via renewable heat incentive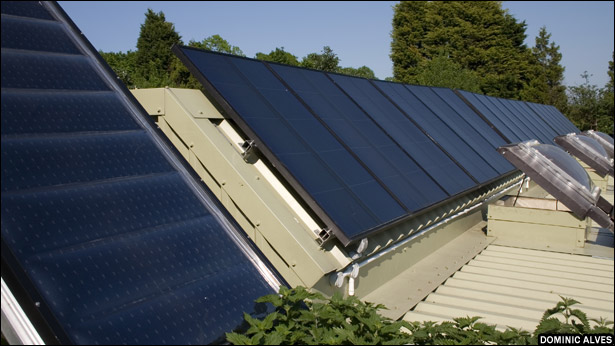 31 July 2013
Self builders could get paid hundreds of pounds a year for heat generated by solar thermal panels, biomass boilers and heat pumps, through eligibility for the domestic renewable heat incentive (RHI).
The domestic RHI is the world's first long-term financial support scheme for renewable heat, aiming to boost the uptake of renewable heat technologies to cut carbon, to meet renewables targets and to cut costs on energy bills. It is mainly targeted at, but not limited to, off-gas grid households.
Restricted access
There's more to read here... and you can see it for free! But you must be registered and logged in to view the full detail.
Certain content on the Self Build Portal is only available to registered users.
Please login to view this content.