Self builders to present planning minister with radical ideas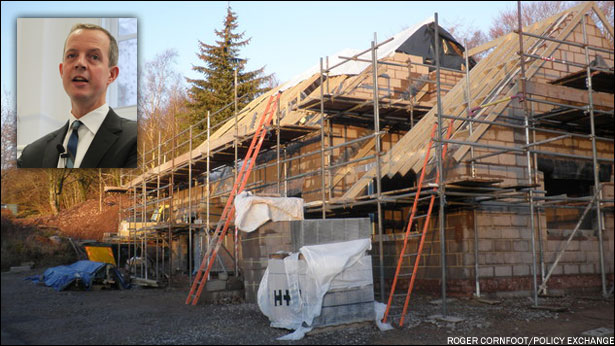 7 May 2013
Planning Minister Nick Boles MP will be asked to consider a number of ways of adjusting the planning system to make it easier for thousands more people to build a home for themselves.
The Minister will be participating in a planning debate at the Grand Designs Live exhibition in London at 12 noon today. The radical ideas are grouped under two main headings – strategic planning initiatives that would encourage more land for self building; and 'planning red tape' that could be removed to make the processing of planning applications more straight forward.
Restricted access
There's more to read here... and you can see it for free! But you must be registered and logged in to view the full detail.
Certain content on the Self Build Portal is only available to registered users.
Please login to view this content.