Funding boost for aspiring self builders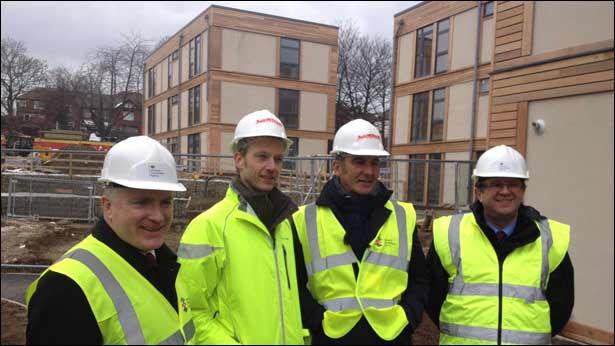 Mark Prisk MP, Dr Paul Chatterton, Kevin McCloud and David Curtis (Homes and Communities Agency).
28 March 2013
Housing Minister Mark Prisk today announced a comprehensive range of measures designed to help people aspiring to build their own homes to get their projects off the ground.
On a visit to a self build cohousing project in Leeds, the Minister said he will be relaxing the rules for support funding under the Community Right to Build, to help even more community groups to bring forward and develop their projects.
Restricted access
There's more to read here... and you can see it for free! But you must be registered and logged in to view the full detail.
Certain content on the Self Build Portal is only available to registered users.
Please login to view this content.